Hello, everybody! My name is Whiz Kid, and I built Planet Whiz Kid to share all my ideas, interests, and reviews. This statement is both literal and figurative, as I have created this website to talk about Actors and Actresses, Awards, DC, Dinos (as in Jurassic World/Park), Holidays, Marvel, Reviews, and Star Wars. You can find all of these categories on my home page here at Planet Whiz Kid. At this point and time, there won't be any posts in those categories since this is my first post for the new and improved website, but as I write more and more, those posts will appear in the categories that they fit in such as this post, which will probably be found in the category titled Awards on Alderaan.
Unfortunately, my website was recently destroyed when the server crashed. This caused me to lose all of my past posts and basically my entire website that I have been working on since I was eight-years-old. But I am here to tell you that I am currently in the process of rebuilding Planet Whiz Kid to make it even better! From time to time, I might post some of my old posts on here, because when the server crashed, we were able to pull some of my old articles from it.
Now that I've explained what Planet Whiz Kid is all about, let's start with our topics for today! But, if there are any questions, just leave them in the comments below and I'll try to get back to you as soon as possible!
So, let's start our topics off today by talking about the box office right now. Alita: Battle Angel was projected to either be a huge hit or a huge bomb for moviegoers, but it turned out to be neither. It definitely made less than a huge hit, but it also didn't bomb. After all, it did beat the highly anticipated LEGO Movie 2: The Second Part, which opened in theaters six days before Alita. The LEGO movies haven't done well at the box office in the past, and The LEGO Movie 2 didn't break that adverse tradition. Rebel Wilson's Isn't it Romantic came in at third place, while What Men Want and Happy Death Day 2U tagged along at fourth and fifth, respectively. We'll have to see how these results are changed this weekend when How to Train Your Dragon: The Hidden World hits theaters. The third and final installment in Dreamworks' How to Train Your Dragon franchise is already arousing positive messages for an Animated Feature Oscar nomination next year. Another film that hits theaters on Friday (Feb. 22) is Fighting with My Family, starring Dwayne "The Rock" Johnson. At first, this might just seem like a money grab for MGM starring The Rock (remember Baywatch, Skyscraper, and Rampage?), but when you here that it's also produced by The Rock, and directed and written by critically acclaimed actor Stephen Merchant, you start to realize it might not be the film you thought it was. Now you start doing some research, and find out it's based on a true story? And Dwayne Johnson plays himself? Ooh, you gotta see this!
There's the movie news for this week, so let's move onto The Oscars now. I'm going to write another post about the Oscars in a couple days, because listing my predictions for the awards ceremony has always been a big deal for me. I think I have a strategy for this year that I've never used before: math. The Hollywood Reporter's Ben Zauzmer always predicts the Oscars using math, and he gets around 85-95% right. I know it sounds like cheating, and it kind of is, but I can't resist. Plus, his predictions were what I had predicted in the first place, but if he has something predicted that I really think won't win, I'll pick a different winner for my own benefit. The nominees had a luncheon a couple weeks ago, and everybody was there: Bradley Cooper, Lady Gaga, Sam Elliott, Regina King, Rachel Weisz, Glenn Close, Rami Malek, Christian Bale, Alfonso Cuaron, Ryan Coogler, Richard E. Grant, Brad Bird, Eric Roth, Deborah Davis, and many more. I'm going to try to post my Oscar predictions by Sunday for sure, but it'll be kinda hard because I have a play that performs Friday, Saturday, and Sunday. And that's our next topic of conversation.
I don't think that I really mentioned in my last website that I like to perform in plays. I'm pretty sure that I've mentioned that I want to be an actor, screenwriter, and director when I grow up. In December, I was in the play A Christmas Story. I played Flick in that, and if you don't remember who he is, he's the kid who sticks his tongue to the pole in the film.
So, I was in that, and now I'm in The Wizard of Oz. I don't have a huge role in this, but I play a Munchkin and a Quadling, which is pretty fun. A lot of people won't know what a Quadling is since it wasn't in the original film, but in the book that the film is based off of (written by Frank L. Baum), the Quadling's live in the South with Glinda the Good Witch. And I know a lot of people out there are thinking, "What? I thought Glinda ruled over the Munchkins?" In the movie she does, but in the book and this play, Glinda is the Good Witch of the South, and Locasta is the Good Witch of the North, and she is the Munchkins' friend. My Quadling character is Quinby, and my Munchkin character is Sir Dashemoff. It's kind of cool to play Sir Dashemoff, because he was in a stageplay written by Frank L. Baum in 1902. He basically has a big crush on Dorothy and is dressed like a poet, which is a pretty cool costume to be able to wear.
This is The Wizard of Oz's 80th Anniversary, so let me give you the plot of the film. This is my own plot, courtesy of Whiz Kid.
When a tornado rips young Dorothy away from Kansas and her Uncle Henry and Aunt Em, she lands in the unconventional land of Oz with her dog Toto, where Glinda the Good Witch and the Munchkins tell her to follow the Yellow Brick Road to get to the Wonderful Wizard of Oz, who can help her get back home. On the way to the Emerald City, where the Wizard lives, Dorothy discovers a Scarecrow in need of a brain, a Tin Man missing a heart, and a Cowardly Lion who lacks courage. After the three (who resemble her friends back home) join Dorothy's journey, they arrive in the Emerald City and meet the intimidating Wizard of Oz, he tells them that he will only grant their wishes if they bring the Wicked Witch of the West's broomstick to him. Dorothy and her friends set out to do so, but it may be tricky due to the fact that Dorothy accidentally destroyed the Wicked Witch's close sister, and now the Wicked Witch is out for revenge.
There's the plot for the film, now I'll give you the plot for my play. Again, courtesy of Whiz Kid.
A tornado rips through Kansas, and Dorothy and her dog Toto are hurled away from Uncle Henry and Aunt Em into the land of Oz. In Munchkinland, Dorothy discovers that her house landed on the Wicked Witch of the East, and her shoes now belong to her. Locasta, the Good Witch of the North, sends Dorothy to follow the Yellow Brick Road, which will lead her to the Wizard of Oz, who can help send her home. While on the Yellow Brick Road path, Dorothy frees a Scarecrow from a perch, un-rusts a Tin Man, and, well . . . saves her friends from a Cowardly Lion. The Scarecrow, Tin Man, and Lion are all in need of a brain, heart, and courage, respectively, which Dorothy believes The Wizard of Oz can give them. Unfortunately, The Wizard of Oz sends them on a mission to destroy the mischievous Wicked Witch of the West, who commands her Flying Monkeys and Poppies to destroy Dorothy and her friends themselves. Who will win? The four friends plus Toto under Locasta's protection, or the Witch of the West and her enslaved Winkies?
Now I'll give you the cast for the 1939 film:
Judy Garland as Dorothy
Ray Bolger as Scarecrow/Hunk
Jack Haley as Tin Man/Hickory
Bert Lahr as Cowardly Lion/Zeke
Frank Morgan as The Wizard of Oz/Professor Marvel/The Gatekeeper/The Guard/The Carriage Driver
Margaret Hamilton as The Wicked Witch of the West/Miss Gulch
Billie Burke as Glinda the Good Witch of the North
Charley Grapewin as Uncle Henry
Clara Blandick as Aunt Em
Pat Walshe as Nikko the Head Flying Monkey
Terry the Dog as Toto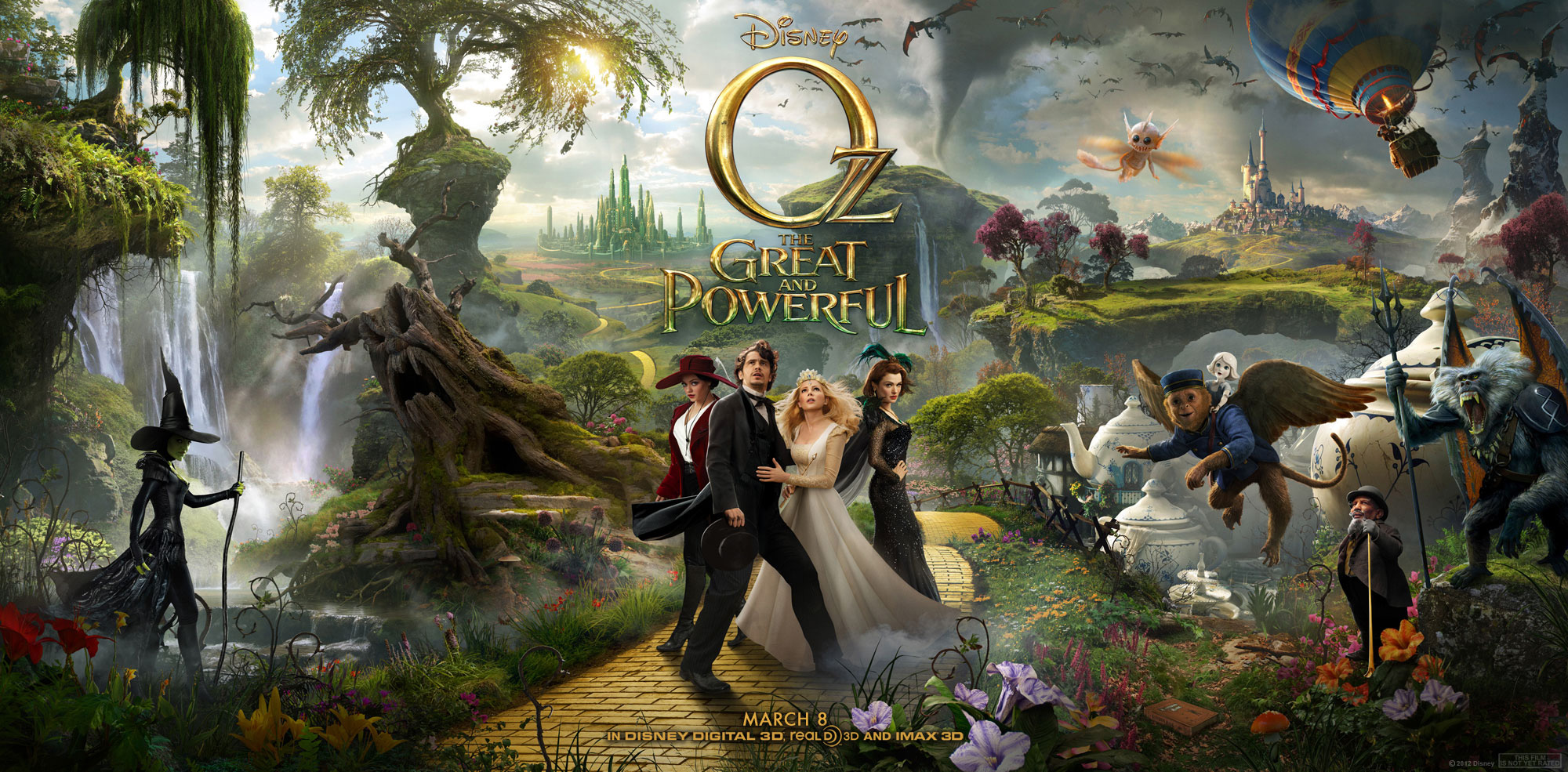 Well, there's my first post on the upgraded Planet Whiz Kid. I hope you guys enjoyed it, and be sure to enter your thoughts and questions in the comments section below, and I'll be sure to get back to you as soon as possible! Thanks again for reading, and if you're interested, you can check out my YouTube Channel Whiz Kid Reviews. I'll have some links connected to that eventually on this site, but I'll see you later for now!