Yes!!! I'm finally doing it! On my old website, I never ONCE wrote a Christmas post. I, myself, still cannot believe it. It's the most wonderful time of the year, as stated by Andy Williams.
I'm going to go through my top ten list of Christmas-themed movies and review them, as well as give some information on them. I was thinking about creating a bunch of top ten posts, with one post being about the number ten Christmas movie, the next being the number nine, etc. However, knowing that I'm not very trustworthy with doing as many posts as I have intentions of doing, I decided against that, and decided to do THIS instead. Also with this post I'll include the exclusive list of the nominations of the Christmas Awards.
The Christmas Awards are basically the exact same thing as the Academy Awards, except that all of the categories are Christmas films. However, the differences between them are that I've deleted the categories below:
Best Foreign Language Film
Best Documentary — Feature
Best Documentary — Short Subject
Best Animated Short Film
Best Live Action Short Film
And to make up for those, I've also added categories of Best Popular Film; Best Voice or Motion Capture Performance; Best Stunting; Best Casting; and Best Musical Choreography. All those are categories I would love to see added to the Oscars at some point. Actually, the Popular Film category was scheduled to become a new category in the Oscars, but was later cancelled for some reason.
So, anyway, with that being said, please stick around until the end of this post to see the nominations!
And just a few more things before I start my top ten list. I wanted to give a bit of a recap on how the box office is doing. Currently, Frozen II is staying at the top with $35.2 million, which is no surprise. Following behind it are Knives Out (second with $14.2M); Ford v Ferrari (third with $6.7M); Queen & Slim (fourth with $6.6M); and A Beautiful Day in the Neighborhood in fifth place with $5.2 million. I think that the box office is settling down for the release of Jumanji: The Next Level, which came out on Thursday night. And, obviously, it needs to make way for Star Wars: The Rise of Skywalker, my most anticipated film of 2019. I don't know if I've said before, but I am the NUMBER ONE Star Wars fan!
Speaking of Star Wars, Chapter Six of The Mandalorian released Friday on Disney+. I subscribe to Disney+ and I love it! I highly recommend buying it, as it's only $6.99 a month (a drastic decline from Netflix's Premium plan, which is $15.99 a month) and features free 4K and four simultaneous devices, unlike Netflix. I still also subscribe to Netflix but find myself hardly ever using it now that I have Disney+. The only thing that I use Netflix for now is The Office.
Anyway, after my lecture on Disney+ vs. Netflix, I'm not only loving the new Disney streaming service, but also The Mandalorian. It's already become one of my favorite TV shows and is very intriguing. Spoilers ahead if you haven't seen the show yet. Last chance to turn back! What I want to say is that Baby Yoda is AMAZING!
I thought that nothing could get cuter after seeing Porgs, but I was wrong. Baby Yoda RULES!!!
I haven't seen Chapter Six yet, however, I'll give a brief recap of all the episodes. Again, major spoilers ahead. Let's go!
Chapter 1: So our protagonist, the Mandalorian, talks to his fellow Bounty Hunter Guild friend Greef Karga on the planet Nevarro about getting his next job. Karga steers Mando to an unnamed Client, who is affiliated with the Empire and wants Mando to capture and bring precious cargo to him and his friend Dr. Pershing for an extremely well-paying price. The Client gives Mando an age of the target (fifty years) and a location (Arvala-7), also giving him some beskar before Mando even captures the cargo. Mando takes the beskar to his fellow Mandalorian friend the Armorer, who gives him a slight upgrade on his suit by melting the beskar into specifically shaped hard metal as Mando recalls how he was a Foundling. Mando leaves to go find the cargo on the desert world of Arvala-7, and meets an elderly Ugnaught named Kuiil, who teaches him how to ride a blurrg, which helps the Mandalorian. After thanking Kuiil, Mando arrives at a facility guarded by several hostiles. Also at the facility is a droid called IG-11, who was dispatched to kill the cargo. Mando and IG-11 work together to enter the facility after epic-ly defeating the hostiles. Mando's tracker leads him to the cargo, which is . . . Baby Yoda (referred to as "The Child")! IG-11 is about to kill the Child, but Mando stops him by shooting and destroying the droid instead to protect the Child.
Chapter 2 (The Child): After destroying IG-11, Mando carefully protects the Child from several predators, and later shoots a group of Jawas, who were using his ship, the Razor Crest, to load loot into, damaging it. Finally, one Jawa stuns Mando, which knocks him out. He and the Child find the Razor Crest extremely damaged and unable to fly, stranding both of them on Arvala-7. Mando decides he needs help, so he and the Child seek assistance from Kuiil, who believes Mando should negotiate with the Jawas. Kuiil helps Mando communicate with the Jawas, who want Mando to retrieve "the Egg" for them. Mando and the Child go to find the Egg, but are interrupted by a savage mudhorn, which is the mother or father of the Egg who nearly kills Mando by gravely injuring him. As the mudhorn is about to kill Mando, the Child holds it back using the Force and beats it into submission. After quickly recovering, Mando locates the mudhorn's Egg and brings it back to Kuiil and the Jawas. Back at the Razor Crest, Kuiil helps Mando repair the ship as they finish it rather hastily. Mando wants Kuiil to become his right-hand man, but Kuiil rejects the offer as Mando and the Child (who is asleep from using the Force) leave Arvala-7. Mando is concerned about the Child, but he eventually wakes up, satisfying the Mandalorian bounty hunter.
Chapter 3 (The Sin): Mando arrives back on Nevarro and takes the Child to the Client and Dr. Pershing, led by Imperial Stormtroopers. The Client gives Mando his reward as Dr. Pershing takes the Child away into his laboratory. Slightly concerned about what the two are going to do with the Child, Mando leaves and takes his new beskar to the Armorer, who, after settling an argument between Mando and Paz Vizla (another Mandalorian), again melts it, shapes it into new armor, and puts it on Mando, giving him a recognizable upgrade. She also gives Mando whistling birds, useful weapons that are also formed by beskar. During this, Mando has flashbacks of when he was a child and Separatist forces murdered his parents. Afterward, Mando arrives at the cantina wearing his new armor. He talks to Karga, wanting his next job opportunity; before leaving, Mando asks Karga what he thinks the Client and Pershing will do with the Child, but Karga says he didn't ask since it's against the Bounty Hunters' Guild code. After thinking some more, Mando goes back to where the Client and Pershing work, overhearing the Client telling Pershing to extract the material needed from the Child. With this, Mando enters the workplace, shoots a group of stormtroopers, and finds the Child with Dr. Pershing in his laboratory. He steals the Child, shoots more stormtroopers, and leaves, attempting to get to the Razor Crest with the Child, but is stopped by Greef Karga and several other bounty hunters. Karga and the others shoot at Mando since he broke the Guild code and refuses to put the Child down. Just as he is surrounded, Mando's other Mandalorian friends arrive and fend off the bounty hunters so Mando and the Child are able to get to the Razor Crest. However, Karga is in the ship, prepared to take Mando in, but Mando shoots him off the ship and flies away. Karga is revealed to be alive, though, as he was protected from Mando's shot by the beskar in his breast pocket.
Chapter 4 (Sanctuary): The Mandalorian locates a sanctuary planet that he and the Child can rest on, safe from bounty hunters. He arrives on the planet and meets Cara Dune, a former Rebel trooper who asks him to leave Sorgan (the planet), as it's the planet she's hiding on. While preparing to leave, Mando is recruited by two locals to help defeat a bunch of Klatoonian raiders that nearly destroyed their home. Mando agrees and also gets Dune on board to help, being housed by a widowed mom Omera. Mando tells Omera that he's never showed anyone his real face underneath his helmet after he was a child (it's later revealed that he can't take it off because he would have to leave it off forever). Mando and Dune discover that the Klatoonians have possession of an Imperial AT-ST, and train the civilians to defend from the dangerous walker. Later that night, Mando and Dune lure the AT-ST into a trap, which makes it explode and satisfy the civilians so they don't have to move from their village. Mando plans to leave the Child on Morgan, as he seems happy, but takes him back when he is almost killed by a Guild bounty hunter (shot and killed by Dune). After considering being with Omera, Mando decides against that and leaves Morgan with the Child, bidding farewell to Dune.
Chapter 5 (The Gunslinger): A Guild bounty hunter shoots and damages the Razor Crest in a dogfight, though Mando shoots him down. Mando lands the Razor Crest at a spaceport run by Peli Motto on Tatooine to be repaired. With not enough credits to pay Motto, Mando searches for a local job opportunity to gain enough credits and leaves the Child in the Razor Crest (though Motto later finds and takes care of him). He meets Toro Calican, a rookie bounty hunter who recruits Mando to help him with a job he needs to accomplish to get into the Guild: capture assassin Fennec Shand. Mando agrees to the job if he gets all the money, which Calican concurs to, as he only wants to get into the Guild. They strategize a plan and manage to capture Shand, though Mando's armor is slightly damaged and one of their speeder bikes is destroyed, so Mando seeks out a dewback they can use for transportation. During this, Shand tells Calican how he could make a fortune off of taking the Mandalorian in to the Guild, which Calican didn't know. He shoots and kills Shand and leaves on the remaining speeder bike. Mando arrives back at the spaceport on the dewback and finds that Calican has taken Motto and the Child hostage. However, Mando manages to shoot and kill Calican, taking his money to pay Motto. He thanks her and leaves Tatootine with the child as a mysterious figure approaches the deceased Shand in the desert.
Well, I don't know if that was a brief recap, but I hope I got all the main points down. I think that the mysterious figure at the end of "Chapter 5" was . . . Boba Fett! And yes, I know he died, but there have been theories that he survived and crawled out of the Sarlacc, which ate him in Return of the Jedi. And finally, I give you the cast:
Pedro Pascal as The Mandalorian
Gina Carano as Cara Dune
Carl Weathers as Greef Karga
Nick Nolte as Kuiil
Werner Herzog as The Client
Omid Abtahi as Dr. Pershing
Taika Waititi as IG-11 (voice)
Jake Cannavale as Toro Calican
Amy Sedaris as Peli Motto
Ming-Na Wen as Fennec Shand
Giancarlo Esposito as Moff Gideon
Mark Boone Junior as Ranzar "Ran" Malk
Bill Burr as Mayfeld
Natalia Tena as Xi'an
Clancy Brown as Burg
Richard Ayoade as Q9-0 (voice)
Ismael Cruz Cordova as Qin
Emily Swallow as The Armorer
Julia Jones as Omera
Jon Favreau as Paz Vizla
So, now that we have that out of the way, let's start the top ten Christmas movies list! I apologize if your favorite film wasn't in the top ten, but it's hard for me to rank these as well! And one more thing: these are the Christmas films I haven't seen, so they won't be on the list, unfortunately.
Bad Santa (obviously)
Die Hard (obviously)
Batman Returns
A Christmas Carol (animated 2009)
Love Actually
The Holiday
Four Christmases
Scrooged
Miracle on 34th Street (1994)
Last Christmas
So, without further ado, lights, camera, action!
10. Dr. Seuss' The Grinch
Release Date: November 9, 2018
MPAA Rating: PG for brief rude humor
Recommended Age: 6+
Running Time: 1h 26m (86 Minutes)
Box Office: $511.6 Million
Rotten Tomatoes Score: 59%
My Rotten Tomatoes Score: 74%
Directors: Yarrow Cheney & Scott Mosier
Screenplay: Michael LeSieur & Tommy Swerdlow
Cast: Benedict Cumberbatch, Cameron Seely, Rashida Jones, Pharrell Williams, Kenan Thompson, Angela Lansbury
Plot: The Grinch has always hated Christmas . . . and the Whos who live in Whoville, a cheerful city adjacent to the Grinch's lair up on Mount Crumpet, where he lives with his loyal dog Max. When Mayor McGerkle and the Whos want to make Christmas bigger and brighter this year, the Grinch hatches a horrible scheme to dress up as Santa Claus, go around Whoville, and steal all of the Christmas spirit — presents, decorations, food. Meanwhile, a young girl named Cindy Lou-Who wants to make Christmas extra special for her workaholic mom Donna Who, and tries to tell Santa Claus by attempting to trap him on Christmas Eve with her friends. However, Cindy and her friends may just find something a little bit more . . . evil than Santa.
My thoughts: I wasn't expecting much from this well-animated, colorful, family feature when I saw the trailers. Who would cast Benedict Cumberbatch as the Grinch? I saw it in the theater on opening weekend with my dad, grandpa, great aunt & uncle, and cousin, and I really enjoyed it. It felt a bit held back at times, but it was a fun, well-cast (yes, Cumberbatch did better than I thought as the Grinch), and funny Christmas film.
9. It's a Wonderful Life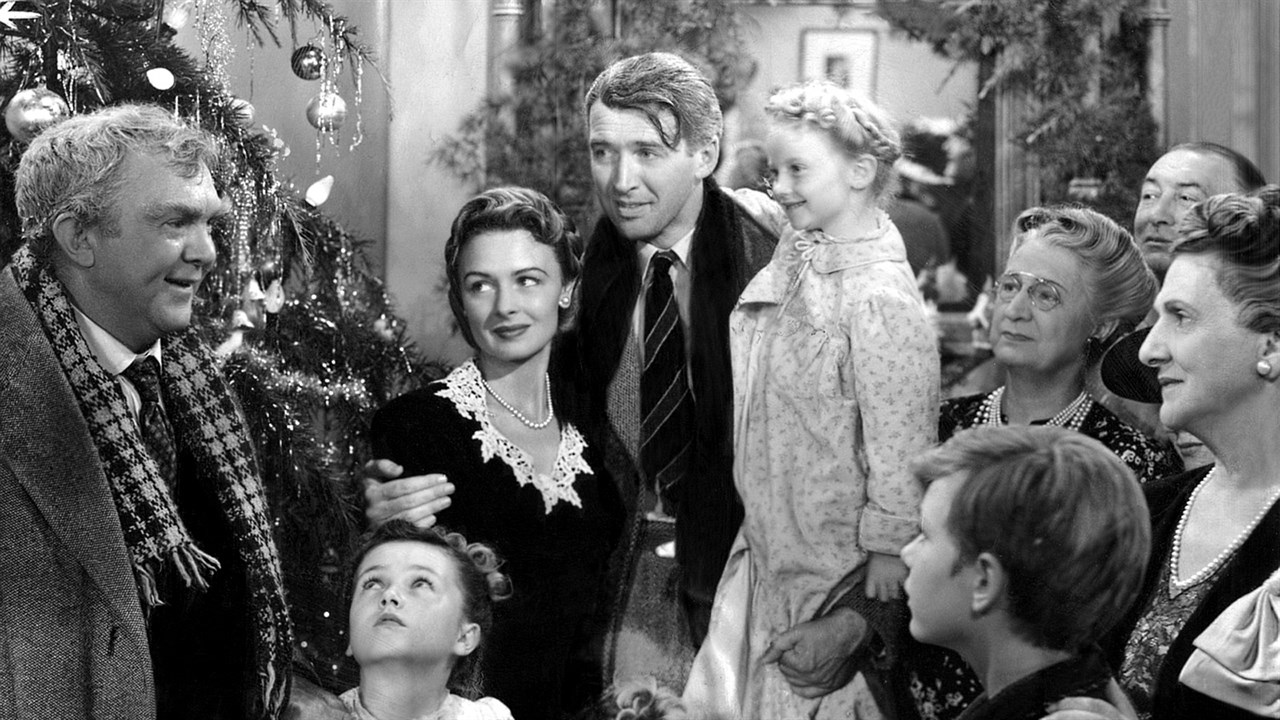 Release Date: January 7, 1947
MPAA Rating: NR (Not Rated)
Recommended Age: 9+
Running Time: 2h 15m (135 Minutes)
Box Office: $3.3 Million ($39.4 Million adjusted by inflation)
Rotten Tomatoes Score: 94%
My Rotten Tomatoes Score: 47%
Director: Frank Capra
Screenplay: Frank Capra, Frances Goodrich, Albert Hackett, Jo Swerling, and Michael Wilson
Cast: Jimmy Stewart, Donna Reed, Lionel Barrymore, Henry Travers, Karolyn Grimes, Thomas Mitchell, Beulah Bondi, Gloria Grahame, Frank Faylen
Plot: On Christmas Eve, generous businessman George Bailey is considering committing suicide. However, his family prays for him, and the prayers are heard by George's guardian angel Clarence Odbody, who sees flashbacks of George's life and later shows him what the town he lives in and his family would be like if he had never been born.
My thoughts: I'll be honest: I can't stand to watch this movie. It's an excellent film, but . . . it's just too sad! It's a very depressing film until the last five minutes, and makes you so miserable! But I know I had to put it on this list (and also above The Grinch, for that) since it's a timeless classic, but it's not one that I would watch every Christmas.
8. White Christmas
Release Date: October 14, 1954
MPAA Rating: NR
Recommended Age: 8+
Running Time: 2h 0m (120 Minutes)
Box Office: $30 Million ($286.8 Million adjusted by inflation)
RT Score: 77%
My RT Score: 76%
Director: Michael Curtiz
Screenplay: Melvin Frank, Norman Krasna, and Norman Panama
Cast: Bing Crosby, Danny Kaye, Rosemary Clooney, Vera-Ellen, Dean Jagger, Mary Wickes, Anne Whitfield
Plot: Singers, military veterans, and best friends Bob Wallace and Phil Davis have traveled around the country bringing joy to people by singing and sometimes even dancing. They are about to do an act with sisters Betty and Judy Haynes in Vermont, where the gang are disappointed that it's Christmastime and there's no snow. Bob and Phil bump into their old military pal General Waverly, who owns the hotel they're staying at. Bob, Phil, and the Haynes sisters come up with a wonderful idea: perform a show at Waverly's declining hotel dedicated to the former army general so they can bring in enough money to save the hotel! In the meantime, something is happening between Bob and Betty, as well as Phil and Judy — Christmas love.
My thoughts: This is a Christmas classic that I watch at least once every year during Christmastime. With great musical numbers and well thought-out dance choreography, this movie has actually been turned into a Broadway musical! And, of course, Bing Crosby is fantastic in his lead role and has great chemistry with Danny Kaye, as well as his love interest Rosemary Clooney. Actually, this movie wasn't the debut of the song "White Christmas" by Bing Crosby, but another holiday classic Holiday Inn (made in 1942) showcased the song for the first time. I love that film, too, but it's not on this list because I didn't really count it as a Christmas film. It features all of the holidays except Christmas, actually. Christmas was replaced with the New Year holiday, which they celebrated in a big way. Anyway, to sum up White Christmas, it's a fun film that the whole family can watch! Fun fact: Rosemary Clooney, who plays Betty Haynes, is George Clooney's aunt.
7. Gremlins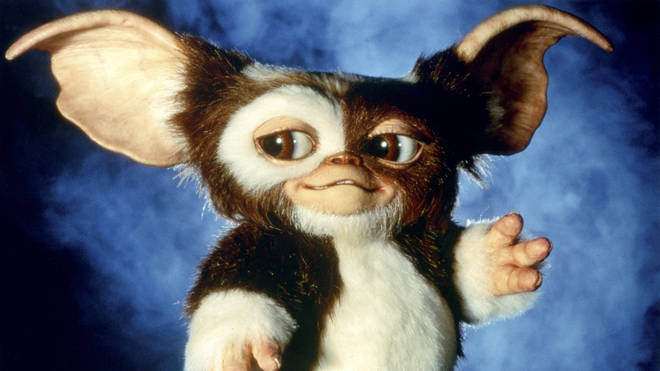 Release Date: June 8, 1984
MPAA Rating: PG
Recommended Age: 12+
Running Time: 1h 46m (106 Minutes)
Box Office: $153.1 Million ($379 Million adjusted by inflation)
RT Score: 84%
My RT Score: 82%
Director: Joe Dante
Screenplay: Chris Columbus
Cast: Zach Galligan, Phoebe Cates, Hoyt Axton, Polly Holliday, Frances Lee McCain, Judge Reinhold, Dick Miller, Glynn Turman, Keye Luke, Scott Brady, Corey Feldman, Howie Mandel, Frank Welker
Plot: When his father Randall Peltzer buys him a mogwai called Gizmo for Christmas, teenager Billy Peltzer is delighted. However, there are strict rules for the mogwais: don't expose them to bright light (it'll kill it), don't let them get near water, and definitely don't feed them after midnight. However, when Billy's friend Pete Fountaine inadvertently spills water on Gizmo, several more mogwais multiply from him. One night, all the mogwais except Gizmo eat after midnight . . . and turn into monstrous and dangerous "gremlins", with the gremlin Stripe as their leader. Billy, Gizmo, and Billy's new girlfriend Kate Beringer will have to stop Stripe and the evil gremlins before they continue to multiply and take over the city on Christmas Eve.
My thoughts: I just recently saw this film for the first time near Halloween-time and loved it! I thought that it was a hilarious, holiday-themed, fun film that's great for the entire family . . . well, most of the entire family. It might be rated PG-13 if it released today, but it's still a great film with an absolutely adorable star.
6. How the Grinch Stole Christmas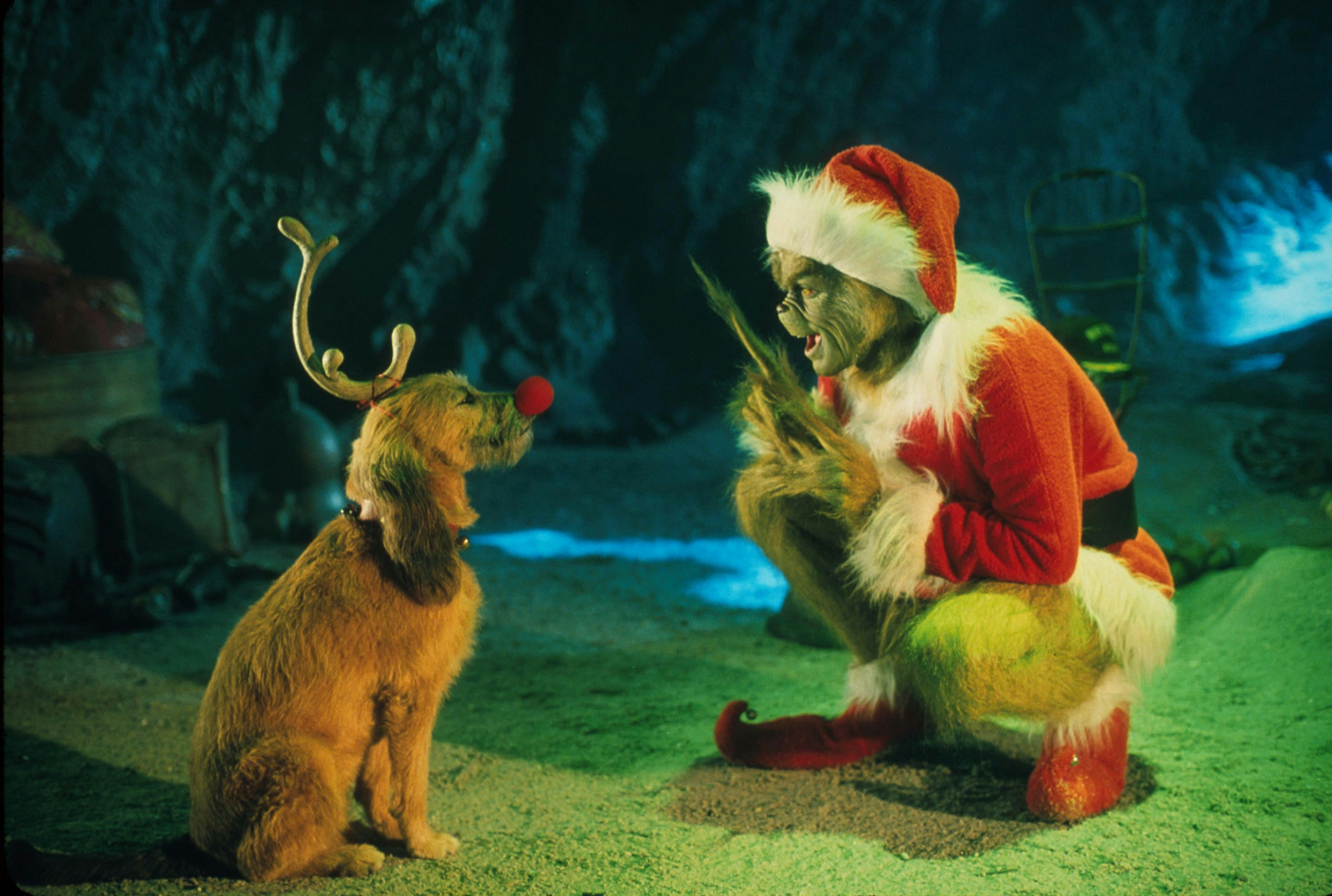 Release Date: November 17, 2000
MPAA Rating: PG for some crude humor
Recommended Age: 8+
Running Time: 1h 45m (105 Minutes)
Box Office: $345.1 Million ($515.4 Million adjusted by inflation)
RT Score: 50%
My RT Score: 86%
Director: Ron Howard
Screenplay: Jeffrey Price & Peter S. Seaman
Cast: Jim Carrey, Taylor Momsen, Kelley the Dog, Jeffrey Tambor, Christine Baranski, Bill Irwin, Molly Shannon, Clint Howard, Mindy Sterling, Rachel Winfree, Josh Ryan Evans
Plot: All of the Whos down in Whoville are always so cheerful and happy . . . except when the Grinch comes around. Every Who fears the evil, nasty, Christmas-hating Grinch, who lives on Mount Crumpet with his very loyal dog Max. The Grinch does everything he can to scare the Whos and try to ruin their Christmas for them. However, little Cindy Lou-Who thinks that there's some good inside of the Grinch and nominates him for the Who Holiday Cheermeister award. With Mayor Augustus Maywho and the Whos wondering if the Grinch will arrive, the green, furry creature must make up his mind. However, a much more sinister thought comes to mind instead: steal Christmas.
My thoughts: This is one of the Christmas films that I can't get enough of. Freeform runs it over and over again, and I love watching it, either with a bag of popcorn or in the background. Jim Carrey's performance is hilarious, especially with the horrible torture he had to go through being buried alive everyday. The makeup and hairstyles are fantastic as well (they actually won an Oscar for it), and Ron Howard did a great job of directing it to fit Dr. Seuss' classic book. All in all, a well-performed Christmas classic that is at some points a bit held back. Fun fact: The Grinch's dog Max is actually played by a female dog named Kelley.
5. Home Alone
Release Date: November 16, 1990
MPAA Rating: PG
Recommended Age: 10+
Running Time: 1h 43m (103 Minutes)
Box Office: $476.7 Million ($938.1 Million adjusted by inflation)
RT Score: 65%
My RT Score: 88%
Director: Chris Columbus
Screenplay: John Hughes
Cast: Macaulay Culkin, Joe Pesci, Daniel Stern, Catherine O'Hara, John Heard, Roberts Blossom, John Candy, Devin Ratray, Gerry Bamman, Terrie Snell, Kieran Culkin, Hillary Wolf, Angela Goethals
Plot: The huge McCallister family has a tradition of traveling for Christmas, and this year they accidentally left eight-year-old Kevin behind. With himself and only himself in the huge house, Kevin does anything he wants: eats a bunch of sweets, watches Angels with Filthy Souls, etc. However, things become dangerous when two crooks, Harry and Marv, plan to break in and rob the house. While his mother Kate realizes that she left Kevin home and his dad Peter does everything he can to get a flight back to Chicago, Kevin prepares a load full of traps for the "Wet Bandits", who are in for some nasty surprises.
My thoughts: Home Alone rocked the box office, staying at number one for twelve weeks and staying in the top ten until June of the next year. Nobody had any idea, as it was a low-budget Christmas film directed by a failing director (who actually wrote Gremlins, so he wasn't a complete failure). However, it has remained a Christmas classic for twenty-nine years and counting. The final battle between Kevin and the Wet Bandits is some of the funniest stuff I've ever seen onscreen. With clever writing, stellar performances, and a surprisingly believable plot, Home Alone deserves its spot on this list. Fun fact: Macaulay Culkin's younger brother Kieran played Kevin's cousin Fuller in the film.
4. Miracle on 34th Street (1947)
Release Date: May 2, 1947
MPAA Rating: NR
Recommended Age: 6+
Running Time: 1h 36m (96 Minutes)
Box Office: $2.7 Million ($31.1 Million adjusted by inflation)
RT Score: 96%
My RT Score: 90%
Director: George Seaton
Screenplay: George Seaton
Cast: Maureen O'Hara, John Payne, Edmund Gwenn, Natalie Wood, Porter Hall, Gene Lockhart, Jerome Cowan, Harry Antrim, William Frawley, Philip Tonge, Percy Helton
Plot: An elderly man named Kris Kringle fills in for a drunk Santa Claus in the Macy's Thanksgiving Day Parade. People, especially parade manager Doris Walker and her little girl Susan, love Kringle as Santa so much that they hire him at the New York City Macy's as Santa. However, Kringle causes trouble to everyone, especially Doris Walker, when he claims that he really is Santa Claus. Started by the nasty Mr. Granville Sawyer, a trial featuring Judge Harper will prove whether Kringle is really Santa Claus . . . or if he's psychotic.
My thoughts: I love this film so much. I think everything about it is perfect except for one little thing: the transition. Sometime I like to think of films as plays, such as when act one stops and act two starts. For this movie, I think of everything before the trial hearing as act one, and when the trial hearing starts, everything beyond that is act two. The problem between acts one and two is the transition. I think it needed to be dragged out a little bit more, but that's just my personal opinion. Except for that one little critique, this movie is absolute and pure gold.
3. A Christmas Story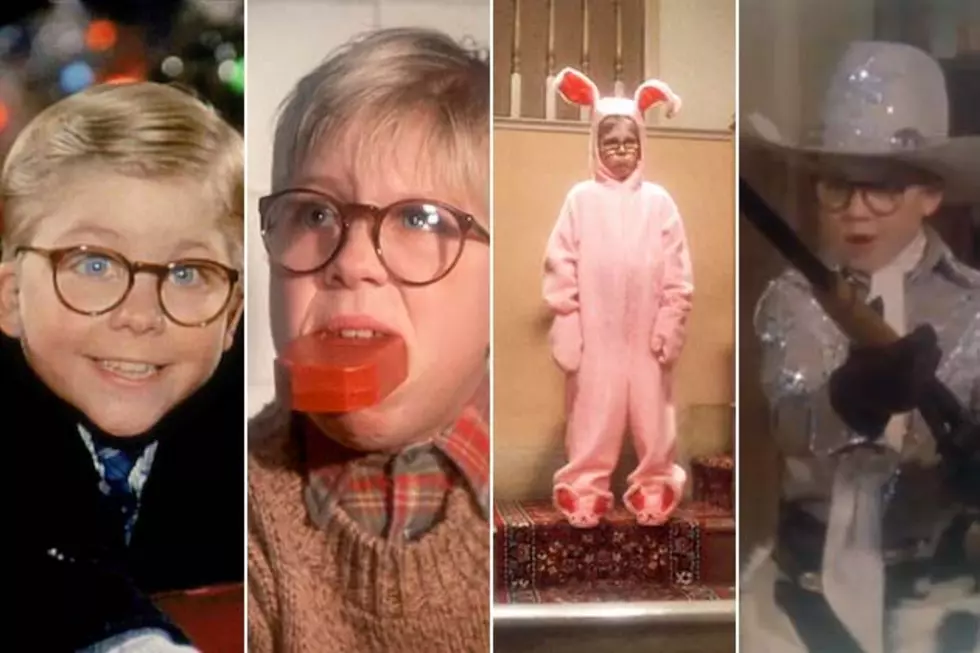 Release Date: November 18, 1983
MPAA Rating: PG
Recommended Age: 8+
Running Time: 1h 34m (94 Minutes)
Box Office: $20.6 Million ($53.1 Million adjusted by inflation)
RT Score: 89%
My RT Score: 90%
Director: Bob Clark
Screenplay: Leigh Brown, Bob Clark, and Jean Shepherd
Cast: Peter Billingsley, Darren McGavin, Melinda Dillon, Jean Shepherd, Zack Ward, Scott Schwartz, R.D. Robb, Ian Petrella, Tedde Moore, Jeff Gillen
Plot: For Christmas this year, Ralphie Parker knows exactly what he wants: an official Red-Ryder carbine action 200-shot range model air rifle (that was a lot of typing). However, the response is always "you'll shoot your eye out", told to him by his mother, teacher, and even a department store Santa Claus! As Ralphie plans on how to get his Christmas gift, everything happens that you might imagine in a 1940s Christmas: Ralphie's father (called "the Old Man") wins a lamp shaped like a woman's leg for a prize and is obsessed with it; Ralphie's friend Schwartz triple-dog-dares his friend Flick to put his tongue on a frozen lamppost; Ralphie receives an ugly pink bunny suit from his aunt; Ralphie and his friends escape a bully named Scut Farkus; Ralphie's younger brother Randy eats food like a pig; and much more in this holiday classic!
My thoughts: I might actually like Miracle on 34th Street more than this, but this film is very important to me, because I got to play Flick in my local theater's production of A Christmas Story last year, and it made me fall in love with theater! Anyway, enough about that, this film is an absolute classic that dominated when there was a poll released to see what Christmas film was the most popular in all the states. It has so many laugh-out-loud scenes that have become so insanely well-known. It may actually be the most well-known Christmas film in general. In the overall view, A Christmas Story is a Christmas film you HAVE to watch every year. Fun fact: Jack Nicholson was very interested in playing the Old Man, but he was too expensive to hire. Here's a link to that most popular X-Mas film in each state: https://www.mentalfloss.com/article/610078/most-popular-christmas-movie-each-state
2. Elf
Release Date: November 7, 2003
MPAA Rating: PG for some mild rude humor and language
Recommended Age: 7+
Running Time: 1h 37m (97 Minutes)
Box Office: $220.9 Million ($308.7 Million adjusted by inflation)
RT Score: 84%
My RT Score: 96%
Director: Jon Favreau
Screenplay: David Berenbaum
Cast: Will Ferrell, James Caan, Zooey Deschanel, Mary Steenburgen, Daniel Tay, Ed Asner, Paul Newhart, Peter Dinklage, Faizon Love, Amy Sedaris, Andy Richter, Kyle Gass, Michael Lerner, Peter Billingsley, Jon Favreau, Artie Lange
Plot: When Santa Claus makes a trip to the orphanage one Christmas Eve, a little toddler crawls into his sack and is raised at the North Pole by Papa Elf. He is named Buddy, and finds out a few decades later that he's a human, not an elf, and his father Walter Hobbs lives in New York City. Buddy travels to NYC and finds Hobbs, who thinks that he's crazy. Mistakenly thought to be working at Gimbel's, Buddy meets the love of his life Jovie and tries to grow close with her, Hobbs, and Hobbs' family the best way he knows how: through Christmas spirit.
My thoughts: Fun fact: Peter Billingsley (Ralphie in A Christmas Story) cameos as the elf Ming-Ming. If you don't watch this twice during Christmastime, you're insane! This is my favorite Christmas film . . . well, second favorite. Will Ferrell is absolutely hilarious as Buddy the Elf, and Jon Favreau did a great job directing this movie. This is almost as good as my number one, which is:
1. National Lampoon's Christmas Vacation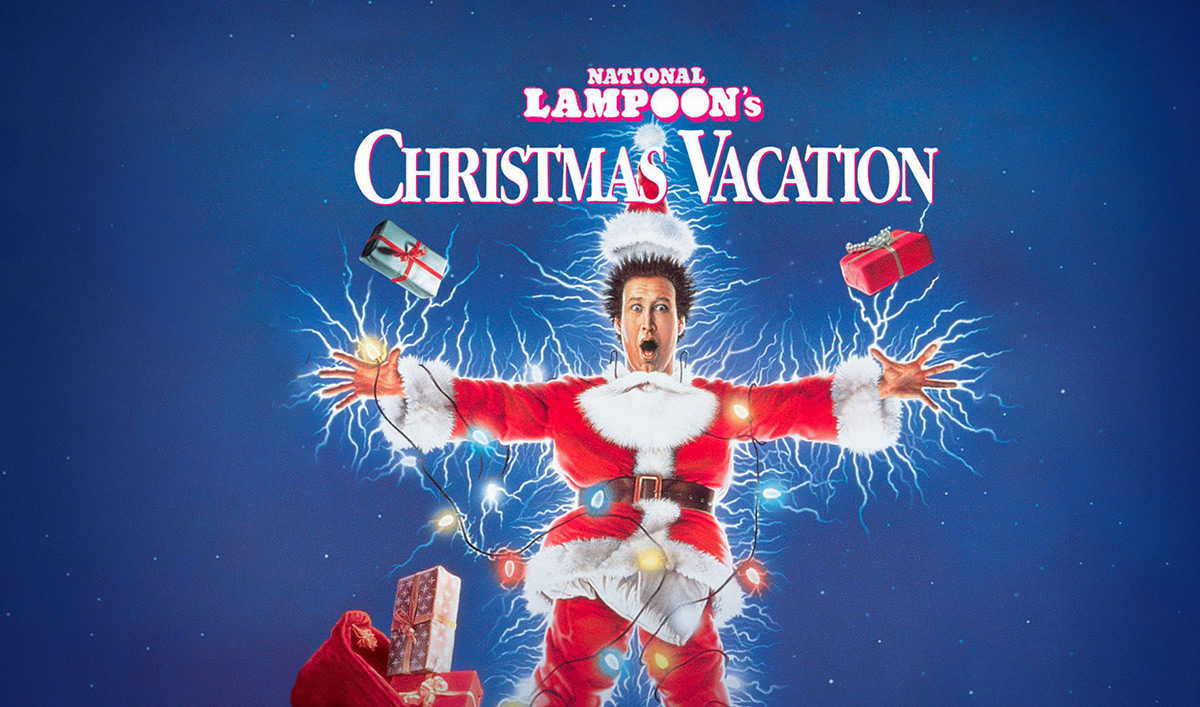 Release Date: December 1, 1989
MPAA Rating: PG-13
Recommended Age: 13+
Running Time: 1h 37m (97 Minutes)
Box Office: $71.3 Million ($147.8 Million adjusted by inflation)
RT Score: 65%
My RT Score: 100%
Director: Jeremiah S. Chechik
Screenplay: John Hughes
Cast: Chevy Chase, Beverly D'Angelo, Johnny Galecki, Juliette Lewis, Randy Quaid, Brian Doyle-Murray, Julia Louis-Dreyfus, Nicholas Guest, William Hickey, Mae Questel, John Randolph, E.G. Marshall, Diane Ladd, Doris Roberts, Miriam Flynn, Ellen Hamilton Latzen, Cody Burger, Sam McMurray, Nicolette Scorsese, Natalia Nogulich
Plot: Clark Griswold is a true family man; he has a wife Ellen, a daughter Audrey, and a son Rusty. All he wants is a nice, relaxing, family Christmas. However, Ellen breaks it to him that both their sets of parents will be at Christmas — i.e. their Christmas will be a nuthouse when the parents arrive. However, things get worse when Clark's cousin-in-law Eddie Johnson, his wife Catherine, their two youngest kids, and their "pride and joy" dog Snot show up uninvited. Soon, things start to turn from bad to worse as Clark's Christmas lights won't work, Eddie and Catherine can't buy presents for their kids, the Griswold's cranky neighbors are continuously subject to the natural disasters that take place, Clark is worried that he won't receive a Christmas bonus check from his boss Frank Shirley, and all the family is forced to endure pure torture.
My thoughts: I have no words for this film. Well, I guess I do: I love it. It's not only my favorite Christmas movie, but one of my favorite movies in general. With brilliant acting and pure hilarious writing, National Lampoon's Christmas Vacation truly captures what it's like at Christmas with family in a farcical manner. It one-hundred percent deserves its place at number one. Fun fact: Chris Columbus – (director of Home Alone and writer of Gremlins) was originally hired to direct this film, but dropped out when star Chevy Chase disrespected him time and time again.
Here are the honorable mentions that almost made the list:
Arthur Christmas
The Christmas Chronicles
Christmas with the Kranks
Home Alone 2: Lost in New York
Jingle All the Way
The Muppet Christmas Carol
The Polar Express
The Santa Clause
The Santa Clause 2
For those of you wondering, if I had to pick a least favorite Christmas movie, it would probably be The Nightmare Before Christmas. I watched it once and couldn't stand it! Although Tim Burton is a very innovative director, I thought it was very strange and fell flat on its back.
I said that I would share the nominations for the Whiz Kid Awards: Christmas Edition in this post, but I don't want to overcrowd this post, so I'll strike a deal with you: I'll leave them in the comments section below. Be sure to comment below and tell me what your top ten favorite Christmas films are! But before I go, I wanted to share a few photos of the production A Christmas Story I was in last year. If I name the characters in the photos, it's left to right. All photo credit goes to Elin Odegaard.
Well, that was a long post. I'll hopefully be back soon with some more Christmas and maybe even some Star Wars. Merry Christmas and happy holidays!
Whiz Kid out