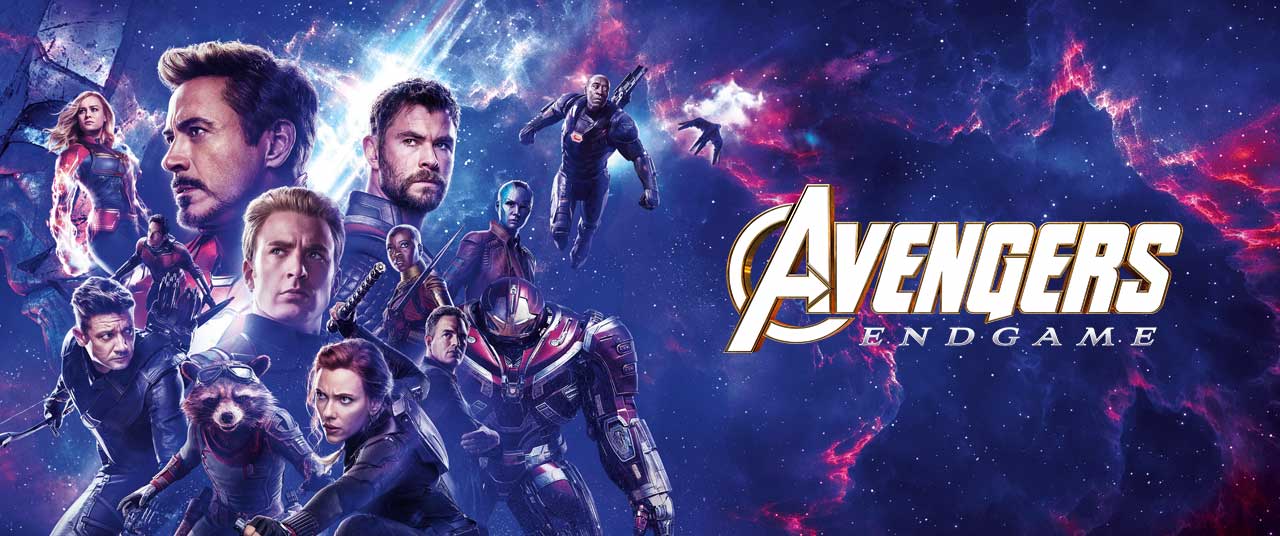 Happy belated Easter, everybody! I'm just gonna jump right in, so my main question for you today is what did you do for Easter? I didn't do much. My dad made my mom and I a special Easter breakfast (eggs, hash browns, bacon, and English muffins), but I couldn't really see the rest of my family because I had to help with the performance of the "Secret Garden" play that I'm doing. But after I finished that, my grandma and grandpa came over and we chatted, so that was fun. Be sure to comment down below and tell me what you did for Easter!
I wanted to write this post because I watched the Avengers: Endgame premiere, and I wanted to start the countdown to one of the biggest films in history. In fact, it's projected to have the biggest opening ever in movies, and has broken the record for the most around-the-clock showtimes. This is a little controversial for me, because I don't want it to beat Star Wars, but I want it to beat Avatar. However, this is basically impossible, because Avatar is the highest grossing film, and Star Wars: The Force Awakens is the third highest grossing film, so it seems unlikely. Also, if you're wondering what the second highest grossing film is, it's Titanic, and the fourth is Avengers: Infinity War. I believe that Endgame will beat Infinity War at the box office, but I'm not sure if it'll pass The Force Awakens. One thing's for sure, it's going to be huge, as Donald Trump would say.
It was really neat to watch the premiere, because they didn't just have the stars of Endgame, but all the actors of Marvel films. For example, Laurence Fishburne from Ant-Man and the Wasp stopped by to watch the film with fans and actors alike. A bunch of other actors interviewed with the purple carpet correspondents, which was really cool. And I say purple carpet instead of red carpet because the place was designed with a purple carpet and a large structure with the Avengers "A" symbol on it, along with cardboard cutouts of the main characters. Crew members interviewed included Kevin Feige, Louis D'Esposito, Victoria Alonso, and Alan Silvestri, and actors included Robert Downey Jr., Chris Evans, Mark Ruffalo, Chris Hemsworth, Scarlett Johansson, Jeremy Renner, Don Cheadle, Paul Rudd, Brie Larson, Karen Gillan, Danai Gurira, Benedict Wong, Jon Favreau, Tessa Thompson, Taika Waititi, Linda Cardellini, Gwyneth Paltrow, Benedict Cumberbatch, Letitia Wright, Chris Pratt, Vin Diesel, Pom Klementieff, Elizabeth Olsen, Cobie Smulders, Anthony Mackie, Sebastian Stan, and, of course, Josh Brolin. I noticed others there as well, like Bradley Cooper, who weren't interviewed. Even though I didn't see them, I bet Zoe Saldana, Dave Bautista, Tom Hiddleston, Idris Elba, Tom Holland, Chadwick Boseman, Ty Simpkins, Winston Duke, and others were there. If Tom Holland was there, I can guarantee you that Marvel told him not to be interviewed. If you're an MCU fan, you'll know that Tom Holland and Mark Ruffalo are the "spoiler kings" as I like to call them. If Tom Holland even says one thing like, "I wasn't even given a script to read for this film," he'll spoil that his character Peter Parker/Spider-Man returns in the film, which is a huge spoiler! I think that he actually already said that, so thanks, Tom!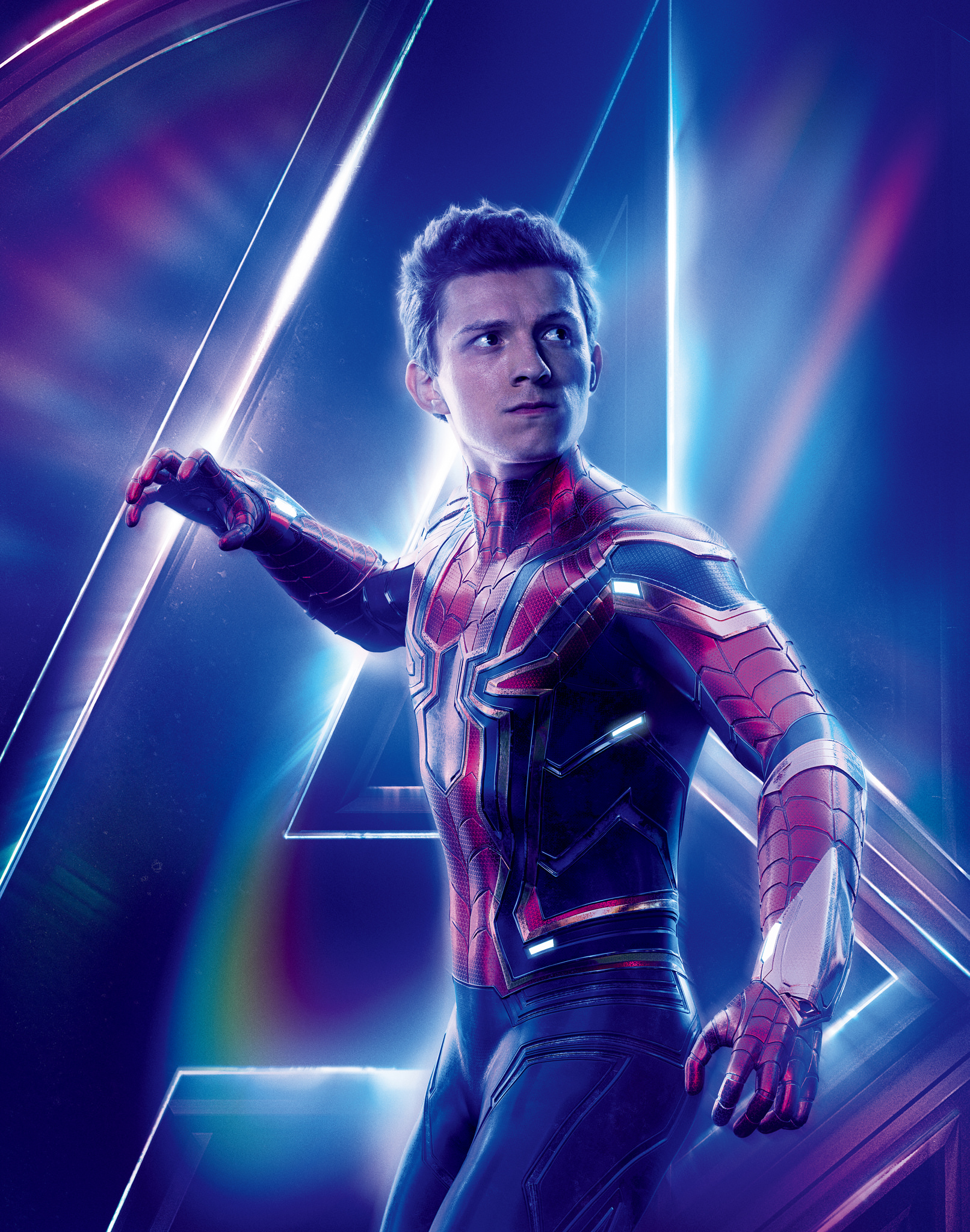 Today after fans, actors, and crew members got to see Avengers: Endgame, the first reviews came out, and it seems to be a masterpiece and the best MCU film to date. One person said that if Avengers: Infinity War was the brawn, Endgame is the brains. Here's a link to an article by Rotten Tomatoes showing all of the reviews:
https://editorial.rottentomatoes.com/article/avengers-endgame-first-reactions-epic-emotional-endgame-exceeds-expectations/
The actual Rotten Tomatoes score hasn't released yet, but I think it will on Thursday (4/25/19), the night that the film releases.
I have one more thing to say before we get into what this post is really about. When Gwyneth Paltrow was being interviewed on the purple carpet last night, she may have let a spoiler slip. Spoiler alert if you don't want any details going into the film! So here it is: the purple carpet correspondents asked her if she had a favorite scene to shoot for the film, and she said that on the last day of filming she was on a lake with all of these different people from all of these different movies. Spoiler! There's only seventeen cast members for this film, and they aren't really from all these different movies. Immediately after she said that, she turned to Jon Favreau, who was also standing there, and said, "Can I say that?" Favreau, a little nervous, responded, "I don't know." Then Paltrow realized and cursed under her breath, looking a bit embarrassed. What this spoiler means is that the dusted Avengers could be returning once and for all. She could have just meant the seventeen cast members, but the way she said it made me think that she didn't mean it that way. I don't know for sure, so leave your thoughts in the comments down below.
What this post is really about is some of my theories on what's going to happen in Avengers: Endgame. I'll have more theories up on Thursday, but this is what I think is going to happen. So let's get started!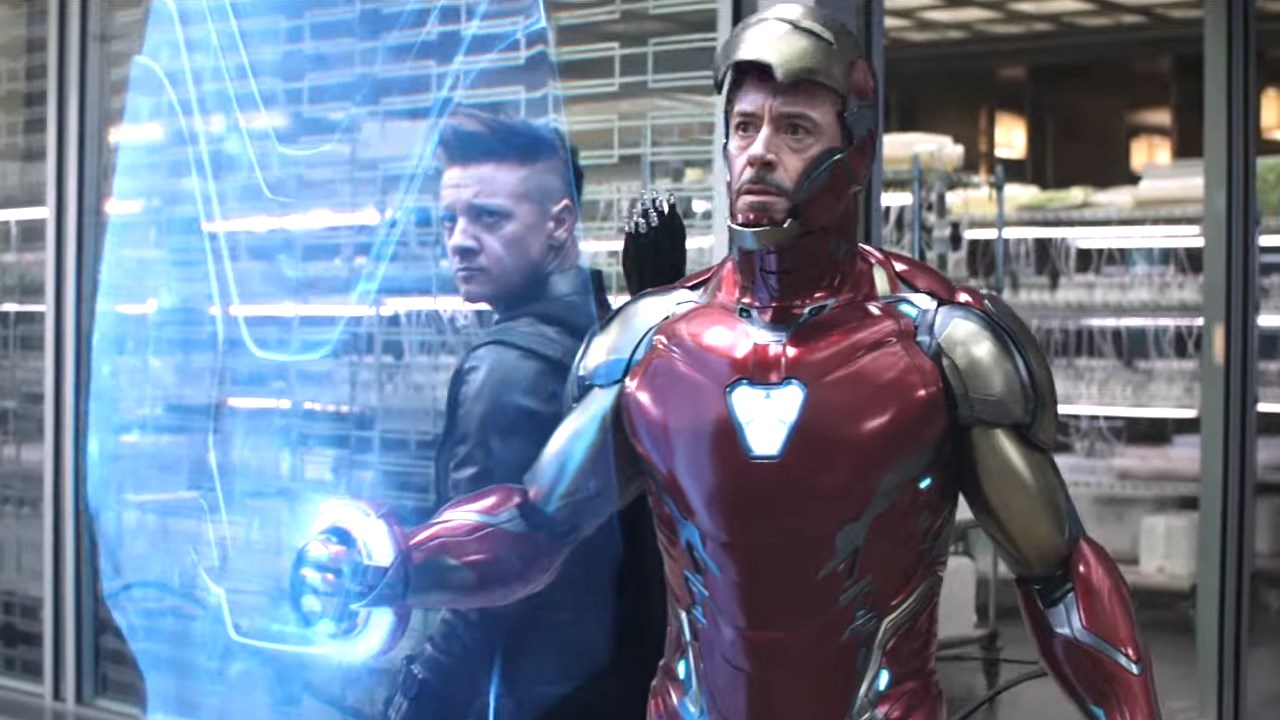 I'll post theories for who I think will die and survive later in the week (either tomorrow or Thursday), but just now I'm going to give the basic plot outline that I think is plausible, and what will happen to the characters and such. And be prepared again for possible spoilers if any of these theories are correct! Here we go!
We start off with Clint Barton/Hawkeye under house arrest, coaching his daughter on how to use a bow and arrow. However, she turns to dust, and inside the house, Laura Barton and the other kids also turn to dust.
Meanwhile, Tony Stark/Iron Man is in space, with no food or water left, and oxygen running out. The ship he's on, the Benatar, has a mechanical issue, so it's adrift in space. He's sending the message to Pepper Potts we see in the trailer, and Nebula is mourning the loss of her sister Gamora. Both have run out of hope, but are getting to know each other better.
Back on Earth, Steve Rogers/Captain America, Natasha Romanoff/Black Widow, Rhodey Rhodes/War Machine, Bruce Banner/Hulk, Thor, and Rocket Raccoon are raw from the events in Infinity War. After talking with Okoye, who offers to do anything she can to help, they leave and regroup back at the Avengers headquarters. The Avengers examine Nick Fury's pager that he used to page Carol Danvers/Captain Marvel. Carol suddenly appears, asking where Fury is. They explain to her about how Thanos wiped out half of the universe, and she and Bruce look through who's missing: Tony Stark; Stephen Strange/Doctor Strange, Peter Parker/Spider-Man, Scott Lang/Ant-Man, Wanda Maximoff/Scarlet Witch, Vision, Nick Fury, Maria Hill, Erik Selvig, Betty Ross, T'Challa/Black Panther, Shuri, Groot, Sam Wilson/Falcon, Bucky Barnes/White Wolf, and others.
In the Benatar, Tony and Nebula discover what's wrong with the ship as oxygen starts to dwindle. They quickly fix it and jump to hyperspace, flying to Earth, where Steve, Natasha, Bruce, Rhodey, and Carol see the Benatar flying in. They inform Pepper, who reunites with Tony. Rocket and Nebula also reunite, both realizing how much they lost. At the headquarters, the Avengers are able to find where Thanos is, and Carol surmises that they need to use the Infinity Stones to bring everyone back. Carol is a little cocky at first, annoying the Avengers, but Thor tests her and finds that she's trustworthy. Tony, Steve, Thor, Natasha, Rhodey, Carol, Nebula, and Rocket (Bruce stays behind) fly the Benatar to the planet that Thanos is on, and have a showdown with him. Tony, Steve, Rhodey, and Rocket are all wounded but survive, and Carol fights Thanos fiercely, but is surprisingly killed by him. With that, the Avengers leave and fly back to Earth.
A few months later, Steve has formed lots of support groups, while Tony spends time with Happy Hogan and Pepper. By this time, Scott Lang/Ant-Man has escaped the Quantum Realm and shows up at the Avengers headquarters. Since he was presumed to be dead, the Avengers question how he's alive. Scott says that in the Quantum Realm, he figured out a way to escape it through a time vortex. With this in mind, the Avengers plan on how to enter the Quantum Realm and reverse the events of Infinity War. Meanwhile, Natasha goes looking in the Quinjet for Clint, who she finds in Japan killing Hiroyuki Sanada's character. He tells her that he has adopted the identity of Ronin after his family died in the snap. She convinces him to return to the Avengers headquarters, where he regroups with his old friends.
Tony and Bruce work on Quantum Realm suits that are stable enough to enter the Realm itself. During this, Bruce is able to have Hulk finally come out, though he's a mixture between Bruce and the Hulk, so the Avengers call him Professor Hulk. Soon after, Thor leaves to find and confront Thanos. He goes to Thanos' planet, where the two battle, but Thor is overcome and killed by Thanos much like Captain Marvel. Thanos then flies his ship to Earth and attacks the Avengers at their headquarters.
Tony, Steve, Professor Hulk, Natasha, Clint, Rhodey, Scott, Nebula, and Rocket are joined by Valkyrie, Wong, and Korg while fighting Thanos, and a ginormous battle ensues.
Sorry to cut it short here, but this is how far I can go. I really don't know what happens after this. I know that the Avengers (minus Professor Hulk, Thor, and Carol) somehow enter the Quantum Realm, but I don't know what happens in the battle with Thanos before that. If you're a big MCU fan, you'll notice that I took lots of theories (such as Professor Hulk) and pieced them together. The timing of all of it works as well if you scan through the trailers. It seems like Captain Marvel is only in the first twenty minutes of the film, and Thor also isn't seen in a Quantum Realm suit, but instead looking distraught at a different location by himself. And one more thing. I know some of you MCU fans are saying "Why is Korg included? He hasn't been confirmed to appear yet!" Well, actually he was just confirmed today, and Taika Waititi was at the premiere, so there ya have it. A bunch of other cast members were also included, but I don't want to spoil them for you!
Be sure to tell me in the comments section down below what your theories are and what you thought about my theory. Also, what did you do for Easter? Did you watch the Avengers: Endgame Hollywood premiere live? Thank you, and be sure to see Avengers: Endgame in theaters April 26, starring Robert Downey Jr., Chris Evans, Mark Ruffalo, Chris Hemsworth, Scarlett Johansson, Jeremy Renner, Don Cheadle, Paul Rudd, Brie Larson, Karen Gillan, Danai Gurira, Benedict Wong, Jon Favreau, Tessa Thompson, Taika Waititi, Linda Cardellini, with Gwyneth Paltrow, with Josh Brolin as Thanos.
Whiz Kid out