Here I go again. It's been a month and a half! And it's not like I have anything better to do . . . after all, I am being quarantined. Well, I guess I do have some other things to keep me busy: school, for one, and an acting class I'm taking with an acting coach friend of mine via Zoom with some other kids/friends. I have a list of stuff that I want to do while staying here at home that I can't seem to get to! If you have any suggestions, leave them in the comments section down below.
And so with that, I can't really talk much about the box office, because . . . it hardly even exists now. Onward, The Invisible Man, and other films have come out to rent and buy already. Actually, Onward is releasing on Disney+ April 3rd, so I'm looking forward to watching that.
Anyway, I want to get right to this post. The Office celebrated its fifteenth anniversary almost a month ago now (3/24/2020). I wanted to write a post then, but I couldn't get to it. So I'm doing it today!
Without further ado, I will be ranking the bottom three seasons of The Office from the worst to the best. We all have different rankings, so please share yours in the comments section! I'm just going to jump right into this one. Warning: there will be spoilers ahead. I'll give you one last chance to turn away from: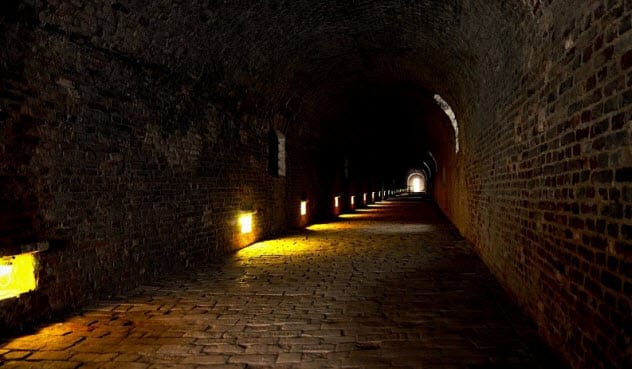 THE DUNGEON OF SPOILERS!
Turn away if you must, binge-watch all nine seasons of this hilarious sitcom, and then read this post. For those of you that have already watched every episode, here we go!
But first another warning: kids, the rest of this post might not be appropriate, so I would have a parent read it first for you.
Anyway, lights, camera, action!
9. Season 8
Episode Airing Timeline: September 22, 2011-May 10, 2012
Rotten Tomatoes Score: 44%
IMDb Rating: 7.6/10
Cast: Rainn Wilson, John Krasinski, Jenna Fischer, B.J. Novak, Ed Helms, James Spader, Catherine Tate, Leslie David Baker, Brian Baumgartner, Creed Bratton, Kate Flannery, Mindy Kaling, Ellie Kemper, Angela Kinsey, Paul Lieberstein, Oscar Nunez, Craig Robinson, Phyllis Smith, Zach Woods, Ameenah Kaplan, Mark Proksch, Jack Coleman, David Koechner, Andy Buckley, Lindsey Broad, Eleanor Seigler, Hugh Dane, Georgia Engel
Number of Episodes: 24
Episodes: The List, The Incentive, Lotto, Garden Party, Spooked, Doomsday, Pam's Replacement, Gettysburg, Mrs. California, Christmas Wishes, Trivia, Pool Party, Jury Duty, Special Project, Tallahassee, After Hours, Test the Store, Last Day in Florida, Get the Girl, Welcome Party, Angry Andy, Fundraiser, Turf War, Free Family Portrait Studio
Best Episode: Turf War
Worst Episode: Get the Girl
Directors: Eric Appel, Brian Baumgartner, Jeffrey Blitz, Daniel Chun, Randall Einhorn, Brent Forrester, Charlie Grandy, Ed Helms, John Krasinski, Charles McDougall, Troy Miller, B.J. Novak, David Rogers, Claire Scanlon, Matt Sohn, Rainn Wilson
Writers: Daniel Chun, Owen Ellickson, Amelie Gillette, Dan Greaney, Charlie Grandy, Steve Hely, Mindy Kaling, Carrie Kemper, Paul Lieberstein, B.J. Novak, Robert Padnick, Aaron Shure, Allison Silverman, Justin Spitzer, Warren Lieberstein & Halsted Sullivan
Season Synopsis: During summer 2011, the search committee for the regional manager job (Jim, Toby, and Kelly) decided on Robert California as the new manager, who immediately convinced Jo Bennett to make him CEO of Dunder Mifflin Sabre and then chose Andy as the new manager. Andy does everything he can to get the office workers to like and respect him as their boss, as well as to impress Robert by boosting sales numbers. Also over the summer, Pam and Angela both became pregnant, and Pam gives birth to Phillip Halpert early in the season while Philip Lipton is born mid-season (Angela and State Senator Robert Lipton were married over the summer). Dwight believes that Philip is biologically his son and tries to prove it, eventually gaining his diaper in the season finale. In the third episode, the warehouse workers win the lottery and all quit, forcing Andy and Darryl to hire a new staff. Eventually, they decide on several new members including Nate (Dwight's former personal assistant) and Val Johnson, who Darryl falls in love with and begins dating her after she breaks up with her insulting boyfriend at the end of the season. Mid-season, Dwight is recruited to lead a team to work on a special project for Sabre in Florida, and ends up with Jim, Erin, Stanley, Ryan, and Cathy (Pam's temporary replacement while she goes on maternity leave). Nellie Bertram, a former interviewee for the manager job, is their boss as Dwight aims to gain a Vice President job that isn't filled yet, though he has to compete against Todd Packer, who happens to also be in Tallahassee. Eventually, Dwight receives the job, but Nellie hires Packer behind his back. However, Robert California shuts down Nellie's entire operation, firing both her and Packer. Meanwhile, Erin is heartbroken over Andy, who has been dating Jessica and plans to possibly propose to her. Erin decides to stay in Florida and take a job as a personal assistant/housekeeper to an elderly lady. However, when everybody from Florida except her (and Cathy, who we never see again) return to Scranton, Andy drives down to Tallahassee to win her back. While he does this, Nellie arrives at the Scranton branch and claims the regional manager position for no good reason. When Andy returns with Erin as his new girlfriend and broken up with Jessica, he demands his job back, though Nellie refuses to give it up. Andy's anger outburst causes Robert to fire him, sending Andy into a downward spiral showcased at a fundraiser hosted by Robert Lipton. At the fundraiser, Oscar believes that the state senator may want to have an affair with him, which is confirmed in the final episode. After Robert California refuses to give Andy his job back, Andy convinces David Wallace to buy back Dunder Mifflin from Sabre, firing Robert and Gabe, hiring Andy back as the regional manager, and transferring Nellie into a new job as special projects manager.
My Thoughts: Well, this is one-hundred percent the worst season. I think we can all agree on that. It really isn't that bad, but it is when you compare it to every other season. The choice of Andy as the manager wasn't great, as it should've been Dwight. However, it wasn't entirely the writers' fault, as NBC executives pressured them to choose Andy since Ed Helms was more popular at the time than some of the other choices. This season also made major characters out of Robert California and Nellie Bertram, two characters that were very unnecessary. I personally liked Robert at first when he was the manipulative genius, but then he just changed after his separation with his wife Susan into this weird, really inappropriate drag that hardly ever made me laugh. As for Nellie, I don't believe that she has ever made me laugh once in all of her appearances except for her first appearance in Search Committee. I didn't understand her at all. I liked her more in season nine, but she still didn't compare to the other characters. And Cathy. I can't even speak her name. Gosh, why was that character created? If you don't remember her (I don't blame you for that), she was Pam's temporary replacement while on maternity leave who stayed on the show even though Pam came back to work. And then she went to Florida with some of the others and tried to seduce Jim? And then she apparently stays in Florida because we never see her after the episode Last Day in Florida? And also Val, who treated Darryl as her boyfriend even though she was already dating someone else. Her character wasn't weird, perverted, or annoying, but just boring. She always acted the same and never had a funny line in this entire season. Well, to stay positive, the things I do like about this season are that Dwight, Jim, and Pam mostly stay the same; the episodes The List, Mrs. California, Tallahassee, Fundraiser, Turf War, and Free Family Portrait Studio are pretty good, among others; every bit of "Florida Stanley"; and the writers try to keep it as realistic as possible. There's some elements that probably wouldn't happen in your average workplace, but it doesn't go crazy. So overall, a pretty mediocre season that is sure not to top any lists soon.
8. Season 6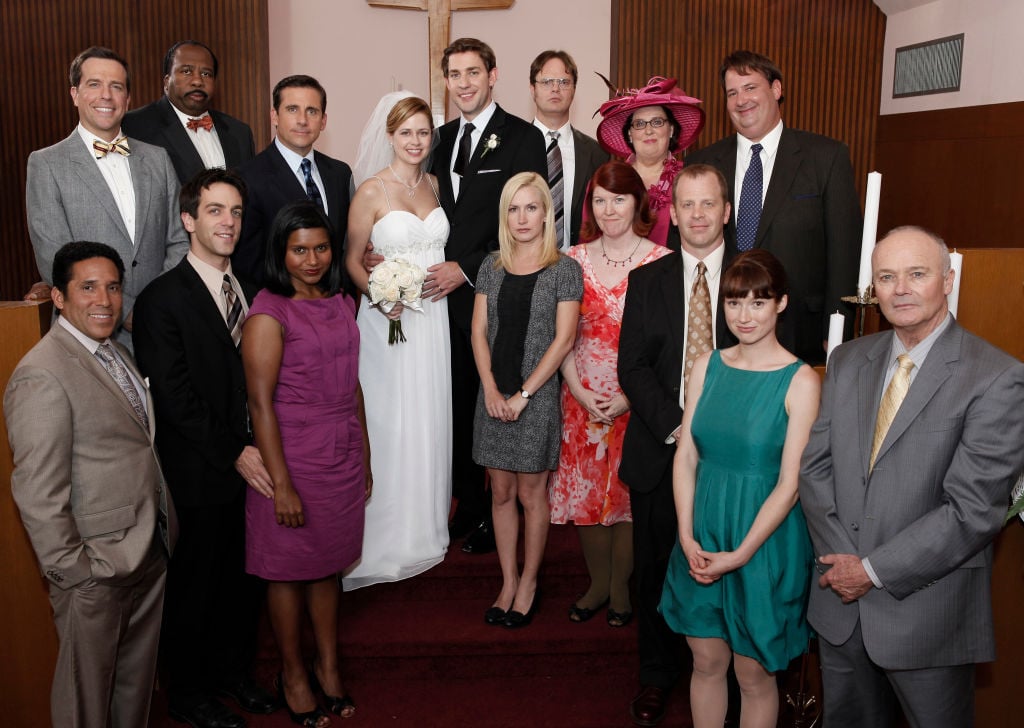 Episode Airing Timeline: September 17, 2009-May 20, 2010
Rotten Tomatoes Score: 73%
IMDb Rating: 8.1/10
Cast: Steve Carell, Rainn Wilson, John Krasinski, Jenna Fischer, B.J. Novak, Ed Helms, Leslie David Baker, Brian Baumgartner, Creed Bratton, Kate Flannery, Mindy Kaling, Ellie Kemper, Angela Kinsey, Paul Lieberstein, Oscar Nunez, Craig Robinson, Phyllis Smith, Kathy Bates, Andy Buckley, Linda Purl, Zach Woods, Amy Pietz, David Koechner, Kelen Coleman, Bobby Ray Shafer, Hugh Dane, Nelson Franklin, Sam Daly
Number of Episodes: 26
Episodes: Gossip, The Meeting, The Promotion, Niagara: Parts 1 & 2, Mafia, The Lover, Koi Pond, Double Date, Murder, Shareholder Meeting, Scott's Tots, Secret Santa, The Banker, Sabre, The Manager and the Salesman, The Delivery: Parts 1 & 2, St. Patrick's Day, New Leads, Happy Hour, Secretary's Day, Body Language, The Cover-Up, The Chump, Whistleblower
Best Episode: Niagara
Worst Episode: The Banker
Directors: Jeffrey Blitz, Steve Carell, Jennifer Celotta, Greg Daniels, Randall Einhorn, Lee Eisenberg, Paul Feig, Brent Forrester, Seth Gordon, Reggie Hudlin, Mindy Kaling, John Krasinski, Paul Lieberstein, Charles McDougall, B.J. Novak, Harold Ramis, David Rogers, Matt Sohn, Marc Webb, Rainn Wilson
Writers: Jennifer Celotta, Daniel Chun, Greg Daniels, Brent Forrester, Charlie Grandy, Jonathan Hughes, Mindy Kaling, Jason Kessler, Paul Lieberstein, B.J. Novak, Aaron Shure, Justin Spitzer, Lee Eisenberg & Gene Stupnitsky, Warren Lieberstein & Halsted Sullivan
Season Synopsis: Jim and Pam haven't told anyone that Pam is pregnant yet, but they do when Michael spreads gossip around the office and says that Pam is pregnant, even though he doesn't realize that she actually his. Michael spreads the gossip around to cover up the fact that Stanley is having an affair. Jim has a meeting with David Wallace and is promoted to co-regional manager with Michael, but the two sometimes butt heads. Soon after, the office travels to Niagara Falls to attend Jim and Pam's wedding. During the stay at the hotel, Andy, who has been trying to woo Erin, damages his scrotum while dancing and recovers throughout the season. Jim and Pam, unbeknownst to the rest, get married on a boat before the other "wedding" at the church, where the office workers and some of Jim and Pam's relatives dance the JK Wedding Entrance Dance down the aisle. At the wedding, Dwight hooks up with Isabel Poreba, Pam's cousin, but later dismisses her at the wedding. Jim and Pam go on their honeymoon and return to find that Michael is dating Pam's mom Helene, much to their (and especially Pam's) horror. They go on a double date with Michael and Helene on Helene's birthday, but Michael breaks up with her when he finds out how old she is. The office finds out that Dunder Mifflin is running out of money and may shut down by the end of 2009, which David later confirms to Jim. Michael attends a shareholder meeting in New York, bringing Dwight, Andy, and Oscar with him. However, he makes it into a disaster and later announces to a group called Scott's Tots that he can't pay for their college tuition, which he promised them ten years ago, making that another disaster. At the office Christmas party, David tells Michael that Dunder Mifflin has a buyer and the board will have no choice but to accept, which means that Charles, Alan Brand, himself, and some other corporate executives will be fired. A company called Sabre buys Dunder Mifflin, and David is fired. Michael meets CEO Jo Bennett via a video chat and sales director Gabe Lewis in person, but isn't happy with the changes Sabre is making to the office. He tries getting some advice from David Wallace, though finds him in an unemployed depression. Jo arrives at the office for the first time and discovers that Jim and Michael are co-managing the office. She wants one to return to sales and the other to be the manager. Jim at first becomes the manager and Michael becomes the salesman, but they flip back to what it used to be. Pam goes into labor at the office and eventually gives birth to Cecelia "Cece" Halpert and goes on maternity leave while Jim goes on paternity leave. Andy and Erin have been waiting for the other to ask him/her out, and Andy finally works up the nerve to ask her. They start dating as Darryl is promoted to Head of Shipping and Distribution by Jo and moves to the upstairs floor. Oscar has been trying to hit on a warehouse worker, but they seemingly never date, though they become at least friends, as seen while everyone goes out for Happy Hour. On Secretary's Day, Michael takes Erin out for lunch and tells her that Andy was engaged to Angela, prompting her to break up with Andy. Dwight convinces Kelly to try out for Sabre's Minority Executive Training Program, and she succeeds the interview. Meanwhile, Pam returns from maternity leave and Michael starts dating Donna Newton, but finds out that she's already married. However, he continues dating her, much to the dismay of his coworkers. Eventually, he breaks up with her since he believes it's the right thing to do. Jo arrives at the office with Gabe and searches for a whistleblower who leaked that Sabre printers catch on fire; Pam, Darryl, and Kelly all admit to Michael that they did it, and he tries to make sure that their jobs are safe. Andy also wrote an email to the press, but none of them are fired. In the last scene of the season, Jo also hints to Michael that she'll possibly transfer Holly back to the Scranton Branch.
My Thoughts: This season definitely isn't as bad as season eight, but it does have a couple of problems tied into it. The problems are that the episodes don't have as much charm or flavor to them compared to the previous five seasons. Half or more of these episodes are below the average Office episode standard. So there's that, and then it seems like this season isn't as funny. That's not intentional, as I feel like some of the writing was meant to be comedic but didn't quite come of that way or made me laugh as much as it was intended to. And, of course, there's The Banker, the only clip show episode in the history of The Office. It just doesn't fit. I don't like clip shows, and where this one ended up feels really random. It's not the 100th episode of the series, so I felt it was really unnecessary. Some of the good things in this season, though, are that we finally get to see Jim and Pam get married and have a child together. Plus, some new characters like Jo Bennett and Gabe Lewis are introduced, and Andy becomes more of a main character. He has just the perfect amount of screen time, though, unlike in season eight when he became the lead character. Erin becoming a recurring character and Darryl moving to an upstairs office are other highlights. From afar, a pretty decent season not as organized as some of the others but definitely better than season eight.
7. Season 1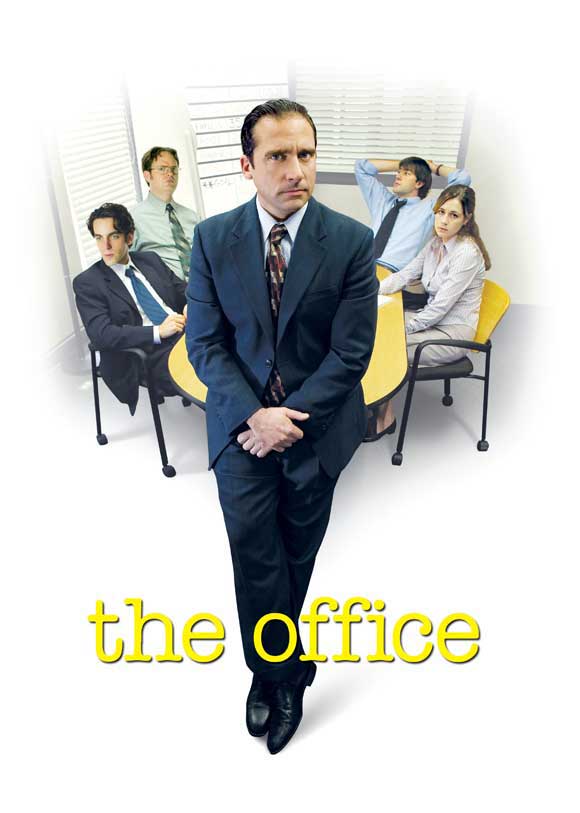 Episode Airing Timeline: March 24, 2005-April 26, 2005
Rotten Tomatoes Score: 69%
IMDb Rating: 8.0/10
Cast: Steve Carell, Rainn Wilson, John Krasinski, Jenna Fischer, B.J. Novak, Melora Hardin, David Denman, Leslie David Baker, Brian Baumgartner, Kate Flannery, Angela Kinsey, Oscar Nunez, Phyllis Smith, Mindy Kaling, Paul Lieberstein, Craig Robinson, Amy Adams, Creed Bratton, Devon Abner
Number of Episodes: 6
Episodes: Pilot, Diversity Day, Health Care, The Alliance, Basketball, Hot Girl
Best Episode: Diversity Day
Worst Episode: Pilot
Directors: Greg Daniels, Bryan Gordon, Amy Heckerling, Ken Kwapis, Ken Whittingham
Writers: Greg Daniels, Mindy Kaling, Paul Lieberstein, B.J. Novak, Michael Schur, Ricky Gervais & Stephen Merchant
Season Synopsis: A documentary crew arrives at Dunder Mifflin Scranton, a branch of a mid-range paper supply company. Michael Scott, the regional manager of the Scranton branch, is a boss who thinks that he's much, much funnier than he actually is, and the employees such as prankster Jim Halpert and Pam Beesly, the lighthearted receptionist who Jim has a crush on, have to deal with it. The only person in the office who . . . likes Michael is Dwight K. Schrute, the annoying head salesman who doubles as a suck-up and a target for many of Jim's pranks. Pam has been engaged to her sometimes unkind and ignorant fiancé Roy Anderson for three years, which somewhat hurts Jim, though he tries to keep his feelings towards her hidden. Vice President of Northeast Sales Jan Levinson-Gould, Michael's direct superior, arrives at the office and alerts Michael that there may be downsizing and that the Dunder Mifflin board has decided that they can no longer keep both the Scranton branch and the Stamford branch. Ironically, on the same day, Ryan Howard from the temp agency comes to the office to start, and Michael tries to prove to him that he is respected and loved by the employees. Michael's ignorance is showcased throughout the season as he is the reason that corporate has to send in a racial diversity specialist, he promises his coworkers that he will give them a "surprise" but can't come up with anything, he donates to accountant Oscar Martinez's nephew's walkathon and wants to take back the money that he gave when he discovers that there's a misunderstanding, he plays a game of basketball against the warehouse and ends up forcing his subordinates to come in on the weekend, and he makes a handbag saleswoman Katy Moore feel rather . . . uncomfortable. Meanwhile, the rumors of downsizing have been floating around the office, frightening the office employees, especially Dwight, who even comes to his worst enemy Jim to form an alliance. ((Jim agrees, but only to prank Dwight.) We also get a glimpse at the warehouse when the upstairs office and the warehouse compete in a basketball game. The warehouse is a level below the office and includes a whole different set of workers, including Roy and foreman Darryl Philbin. In the short season's finale, Katy Moore (mentioned above) comes to the office to sell handbags for a day, and both Michael and Dwight want to date her. However, Jim ultimately ends up the winner, taking her out for a drink at the end of the night.
My Thoughts: This is a really good season, but since it's the first season, there's always some things that haven't been fully thought through yet. Season one largely focuses on the main characters: Michael, Dwight, Jim, and Pam, with an occasional main character made out of Roy, Jan, Ryan, or Darryl. It also showcases Michael as more of a mean boss rather than the boss who cares about his fellow employees as shown in seasons two through seven. The pilot episode isn't great, but that's every pilot episode. Hot Girl also isn't the greatest, though it's still classic comedy. Overall, a good season that isn't the best but definitely isn't the worst.
And I'm going to leave you with that. Yes, this would turn out to be an insanely long post if I included all nine seasons. So this will either be a two-part or a three-part series . . . probably a three-part one, though. We'll see: it could turn out to be ninety-nine-part series. WHOA!
Thanks for reading, and be sure to check back here in a few days for part two of "The Office Seasons Ranked".
Whiz Kid out.