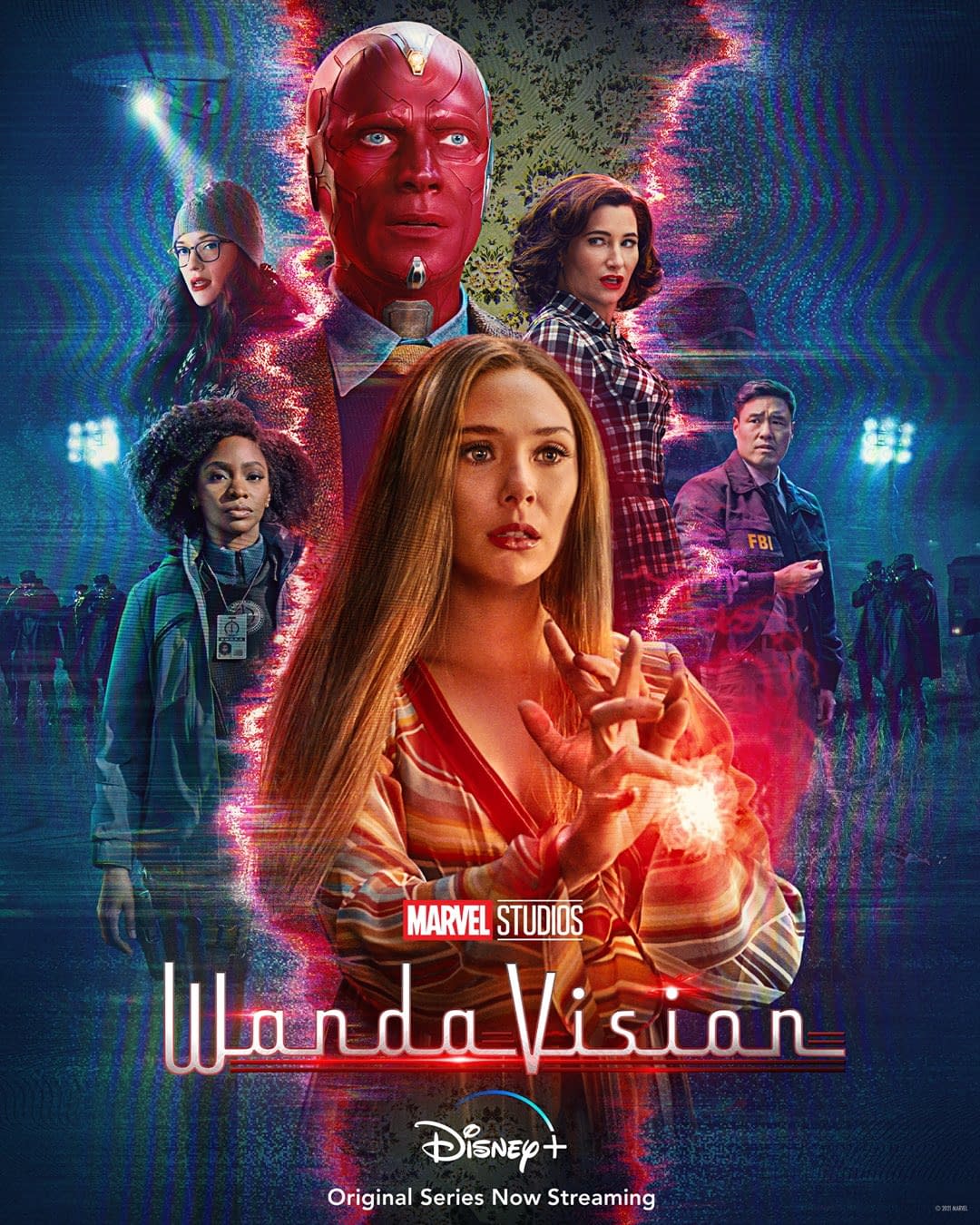 I've been meaning to write a post about Disney+'s WandaVision for a while now! But, you guessed it: I've been busy! Busy with my good news show, my theater podcast, my ideas, and, well . . . watching WandaVision! And before that, I was watching season two of The Mandalorian. After the enormous success of Mandalorian Season 1 back in November-December 2019, Disney+ ordered a bunch of new exclusive shows, including Star Wars, Marvel, and Pixar. Many of these shows were announced at the Disney Investors' Day event in December. Kind of like Warner Bros. mandated that all their films would be released in movie theaters and on HBO Max simultaneously, the announcement of all the shows was controversial. Okay, maybe not as controversial as Warner Bros' order (which is still up for debate five months later!), but controversial in my opinion. I understand that many people are thrilled about all of these shows that Disney is distributing, but it seems like overkill to me. Don't believe me? Here are Disney+'s announced shows so far! (Not including docuseries.)
Marvel Studios: Legends (January-March 2021)
WandaVision (January-March 2021)
The Falcon and the Winter Soldier (March-April 2021)
The Mighty Ducks: Game Changers (March-May 2021)
Big Shot (April-June 2021)
The Bad Batch (May-June 2021)
High School Musical: The Musical: The Series Season 2 (May-July 2021)
Loki (June-July 2021)
The Mysterious Benedict Society (June-August 2021)
Monsters at Work (July-September 2021)
Turner & Hooch (July-October 2021)
Chip 'n' Dale: Park Life (July 2021-Unknown)
What If . . . (Summer 2021)
The Wonderful World of Mickey Mouse Part 2 (Summer 2021)
Dug Days (Fall 2021)
Ms. Marvel (Late 2021)
Hawkeye (Late 2021)
Just Beyond (Late 2021)
Doogie Kameāloha, M.D. (2021)
Star Wars: Visions (2021)
The Book of Boba Fett (December 2021-Early 2022)
Baymax! (Early 2022)
Zootopia+ (Early 2022)
The Mandalorian Season 3 (2022)
Andor (2022)
Moon Knight (2022)
She-Hulk (2022)
Obi-Wan Kenobi (2022)
Willow (2022)
Iwájú (2022)
Untitled Cars Series (Late 2022)
The Guardians of the Galaxy Holiday Special (Late 2022)
Moana: The Series (2023)
Tiana (2023)
Win or Lose (Late 2023)
The Acolyte
Ahsoka
Armor Wars
Darkwing Duck
I Am Groot
Ironheart
Lando
The Little Town
Untitled National Treasure Series
Untitled Oswald the Lucky Rabbit Series
Untitled Percy Jackson & The Olympians Series
Rangers of the New Republic
Untitled Rio Spin-Off
Untitled The Sandlot Series
Secret Invasion
The Society of Explorers and Adventurers
Swiss Family Robinson
Untitled Wakanda Series
See what I mean?! And that's not even all the TV shows! I just spent 15 minutes alone on that. Jeez! There were some series, like the Sandlot and the National Treasure ones, that I didn't even know were happening. I will say that I'm looking forward to the National Treasure series, especially since National Treasure 3 never happened, and National Treasure: Book of Secrets left off on a big cliffhanger!
But, anyway, this post isn't about National Treasure, it's about WandaVision! I'll say that, like most people, I was cynical going into the show. I think most Marvel fans are with me on this when I say that the trailers for this show looked sketchy. After all, you wouldn't expect a Marvel show to partially be set in the 1950s and 1960s!
I did have one advantage going into the first two episodes of this show, though: I love older sitcoms! Two of my favorites are The Andy Griffith Show and Bewitched, but I also enjoy The Dick van Dyke Show, I Dream of Jeannie, and maybe I Love Lucy from time to time. So, I wasn't as irritated as most people after the first two episodes, which are almost entirely in black-and-white. Episodes one, two, three, five, six, and seven have been set in the 50s, 60s, 70s, 80s, 90s, and 2000s, respectively, so for those of you who don't watch the show, it's fun to see a new sitcom setting each week paying homage to the great sitcoms of that decade. Also, I'll give an A+ to the production and costume design, too!
But some of you who aren't Marvel fans (like my mom) might be thinking, "Marvel isn't about sitcoms! It's all action and slice 'em up, dice 'em up! There's no heart or soul to it!" First of all, that's a very stereotypical approach! Secondly, if Marvel has no heart or soul, just watch Tony Stark's death in Avengers: Endgame. It'll rip your heart out!
Now I just realized that I'm responding to a stereotype from my brain against myself . . . that's an oxymoron. Anyway, I'll get to my answer now about why WandaVision is set in a sitcom for the non-Marvel fans out there.
Wanda Maximoff and Vision are the two main stars of a sitcom called WandaVision. Wanda has magical powers, and Vision is an android. (Side note: Vision is an android with feelings, unlike a robot.) However, in the Marvel films, Vision was killed by Thanos. Hmm. Anyway, the newlyweds move into a house in a small New Jersey town of Westview. There, they are forced to conceal their powers so that nobody finds out (sort of like Bewitched). Some of the other characters in Wanda and Vision's neighborhood include:
Geraldine, Wanda's friend
Agnes, who lives one house down from Wanda and Vision; the typical nosy neighbor character
Dennis, a delivery man
Herb, Vision's jolly co-worker
Norm, another co-worker of Vision's
Mr. Arthur Hart, Vision's strict boss
Mrs. Hart, Mr. Hart's kind wife
Phil Jones, an employee of Mr. Hart's who's married to Dottie
Dottie Jones, the intimidating so-called "queen of the neighborhood" who doesn't exactly get along with Wanda
Beverly, another neighbor
Despite a few odd and out-of-place things happening from time-to-time, everything is fine in Wanda and Vision's suburban life . . . until at the end of episode three, after Wanda has given birth to twins Tommy and Billy, Geraldine mentions the outside world for the first time, referring to when Ultron killed Pietro, Wanda's twin brother, back in Avengers: Age of Ultron. Geraldine disappears, and is thrust out of a hexagonal field and onto the ground outside of a town called Westview, with S.W.O.R.D. (Sentient World Observation and Response Department) agents surrounding her. See how this is tying in?
Long story short, Geraldine is actually Captain Monica Rambeau, a S.W.O.R.D. agent and the daughter of Maria Rambeau who died when Thanos erased half of all life in 2018 and who came back in 2023 when Hulk brought back everyone who died. Monica returned to S.W.O.R.D. a few weeks after her resurrection, and was assigned by Acting Director Tyler Hayward to help the FBI with a missing persons case in a town called Westview, New Jersey. Monica met with FBI Agent Jimmy Woo (from Ant-Man and the Wasp) and discovered a hexagonal field surrounding the town of Westview. When she touched the field, she was sucked in, and so she automatically became a character inside the sitcom world of WandaVision. Later in episode four, Agent Woo works with Dr. Darcy Lewis (from the first two Thor films), and they discover that all the characters in WandaVision besides Wanda and Vision are real residents of Westview, but they've become sitcom characters. Why?
Things go even more wrong when, in episode five, Vision "awakens" Norm, who basically reveals that Wanda is controlling everybody, forcing them to become sitcom characters against their will.
Okay, wait a minute, let's back up here . . . Wanda Maximoff/Scarlet Witch is a superhero, not a superVILLAIN. So, why is she doing this horrendous thing?
The short answer: trauma. The long answer: watch last week's episode, titled Previously On.
After losing her parents as a teenager, losing her twin brother Pietro in 2015, losing Vision in 2018 after Thanos physically killed him, losing her own life in 2018, being resurrected by Hulk in 2023, and living a life without Vision, she couldn't stand the grief. What put her over the edge was discovering that S.W.O.R.D. Acting Director Tyler Hayward was directing Vision's body to turn him into a weapon. So, after reading a flier about Westview, New Jersey, she drove there and was so overwhelmed with grief to the point that her powers went berserk, and she created an entirely new Vision, but one that inhabited all the characteristics of the original.
So there's your explanation, non-Marvel fans! It probably didn't make sense, but I did my best!
Lately, I've seen a lot of "questions" that viewers have for the WandaVision finale. Well, I thought that today, I wouldn't post my questions, but my theories for WandaVision Episode 9. But, first, let's take a look at the box office with Paul the Box Office Guy.
Whiz Kid: Hey Paul!
Paul the Box Office Guy: 'Sup, wasabi? Good to see you.
Whiz Kid: I wish I could say the same. Paul, there are a few big movies coming out tomorrow. What are they?
Paul: First of all, thanks for interviewing me for your book, man . . .
Whiz Kid: What book?
Paul: . . . and also, dude, the movies coming out tomorrow are, um . . . yo, dude.
Whiz Kid: Excuse me?
Paul: Um . . . yo.
Whiz Kid: Have you had too much gum again?
Paul: Um . . . no.
Whiz Kid: What's going on, Paul?
Paul: Well, um, my homie, my great-great grandkids . . .
Whiz Kid: How old are you?
Paul: . . . they said that I'm out of touch with reality, and I need to learn some dope slang words. So, yo, here I am. Pretty groovy.
Whiz Kid: For one thing, groovy isn't a slang word. The days of groovy are long gone! Also, I don't care if you use slang words. Just tell us what the movies coming out are!
Paul: Um, well, there's Alice in Wonderland. Also Brooklyn's Finest. Ooh, The Secret of Kells is a good one. I got premiere access to it.
Whiz Kid: Alice in Wonderland, Brooklyn's Finest, and The Secret of Kells? Paul, these are films from March 5 of 2010!
Paul: Oh. Whoops, silly me. I need to organize my tickets here.
Whiz Kid: DANGIT, Paul! Now my producer is signaling for me to wrap it up. WHY ARE YOU THE WAY YOU ARE?!
Paul: Dunno. Ask my dope chemical engineer.
Whiz Kid: Thanks A LOT!
Paul: You're welcome.
Whiz Kid: UGH!
Another day, another interview with Paul the Box Office Guy. Goodness gracious.
And now that we have that out of the way, it's time to move onto the next part of this post:
WandaVision Theories!
I'm just going to get right started with my theories about the season (and probably series) finale of WandaVision! Lights, camera, action!
File #1: The Finale Will Be Titled "Please Stand By"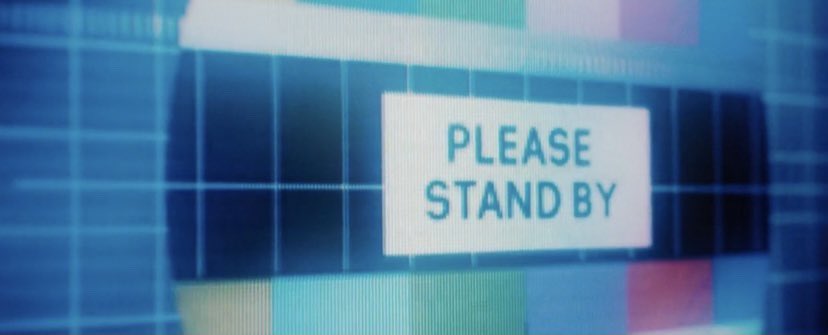 The Evidence: There's not a lot of meat to this theory. Since all the episodes end with the title card, "Please Stand By", it would make sense. Plus, all of the episodes have had very television-themed titles:
Episode #1: Filmed Before a Live Studio Audience
Episode #2: Don't Touch That Dial!
Episode #3: Now in Color
Episode #4: We Interrupt This Program
Episode #5: On A Very Special Episode . . .
Episode #6: All-New Halloween Spooktacular!
Episode #7: Breaking the Fourth Wall
Episode #8: Previously On
Well, that's all there is to this theory. Let's move onto the next confidential file!
File #2: Monica's Powers Will Strengthen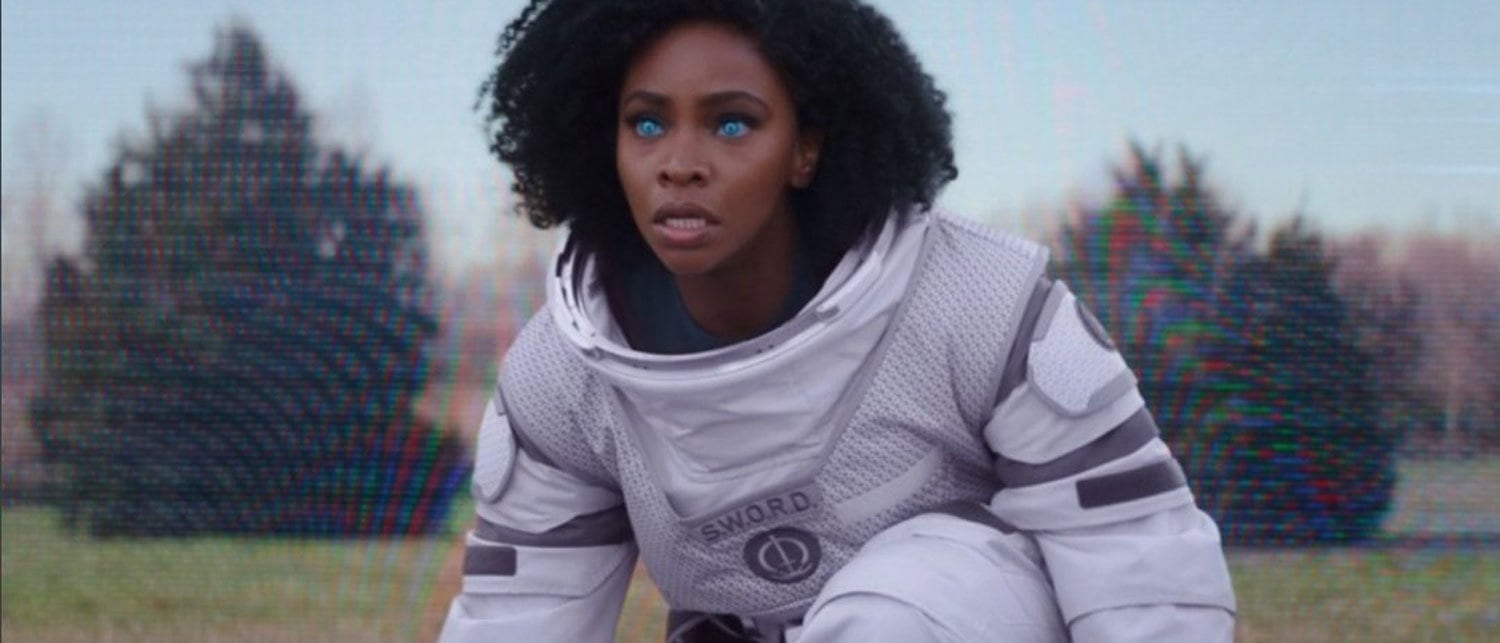 The Evidence: In episode seven, Monica had "her moment" when she emerged through "The Hex" to help Wanda. After the insane amount of pressure she withstood, she gained some sort of super-vision, and was able to not get injured when Wanda levitated her and threw her to the ground.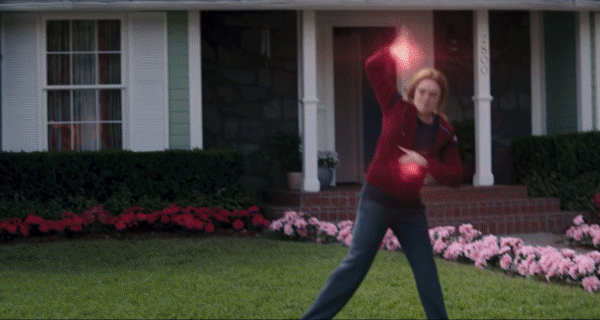 We last saw Monica trying to get into Agatha's basement, but then Fake Pietro, or rather "Fietro", who's being controlled by Agatha, showed up. Since that episode, one of the biggest questions on the internet is . . . what did Fietro do with Monica? I'll combine two theories in one file and make an obvious guess that Fietro kidnapped Monica and is trying to keep her from getting to Wanda and Agatha. But, I'm sure Vision and/or Wanda (but probably Vision) will locate Monica, and she'll join Wanda, Vision, and the twins in the fight for Westview! Also, if her powers progress, she could become the superhero Photon. In the comics, that's Monica's superhero identity. In fact, in episode seven, she's wearing the same suit that she wears as Photon in the comics. Plus, she's been cast in Captain Marvel 2 (only in theaters November 2022!), so that would be an added plot line.
File #3: Wanda will be forced to let go of her children
The Evidence: This is a complicated theory. It's tricky to predict what will happen when and if The Hex is destroyed. Tommy and Billy (Wanda and Vision's twin boys) were conceived and birthed in The Hex, so . . . what happens to them if they leave The Hex? This Vision was created by Wanda, and when he tried to leave The Hex in episode six, he nearly died!
The only possible way that Tommy and Billy could survive is if once they leave The Hex, the CMBR does something to them that ages them up, but that would be unlikely. BUT, Wanda could use her Chaos Magic to protect them. There's a lot of ifs on this one, but I predict that the ten-year-old twins won't make it out of The Hex! Director Matt Shakman has teased that the finale will be very emotional, so that makes this file more logical.
File #4: Wanda Will Become an Antihero in Doctor Strange in the Multiverse of Madness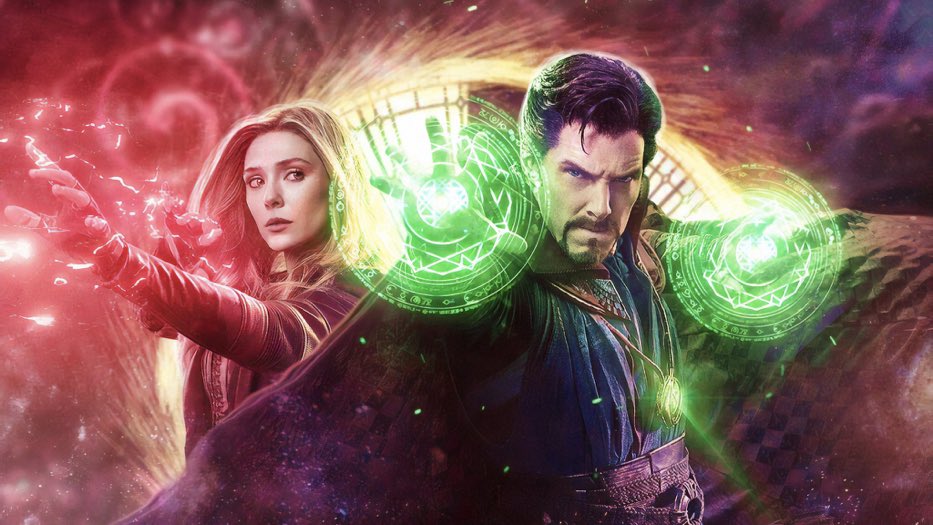 The Evidence: We already know that Wanda will be a main character in Doctor Strange in the Multiverse of Madness, which will release in March 2022. Whatever happens in this finally will certainly impact her role in the film. I think that something will happen, whether that be her children ceasing to exist, her learning to harness Chaos Magic, her joining Agatha Harkness, or S.W.O.R.D. destroying The Hex that causes her to become an antihero. It's been confirmed that she will struggle with evil going forward. She may not be the main villain of Multiverse of Madness, and she may not be the hero of Multiverse of Madness, so what does that make her? An antihero. I can guarantee you that she's going to go BERSERK with her powers at some point! File #5: Someone else is working with Agatha Harkness
The Evidence: This is just a wild guess. But it seems like Agatha is either working for someone, or she's working with someone. Who could that be? Well, one option is Dottie Jones, Wanda's uptight neighbor who appeared in episodes two, three, and seven.
She and Agnes (who Agatha posed as) were the only two characters that S.W.O.R.D. didn't identify. BUT, they DID identify Phil Jones, Dottie's husband, so that throws a wrench in the mix. Another option is Mephisto, who's basically a demon. But people have been suspecting that since episode one. The final possibility is that she's working with someone from the FOX X-Men universe. But who? That drifts into our next file.
File #6: Fake Pietro is from the X-Men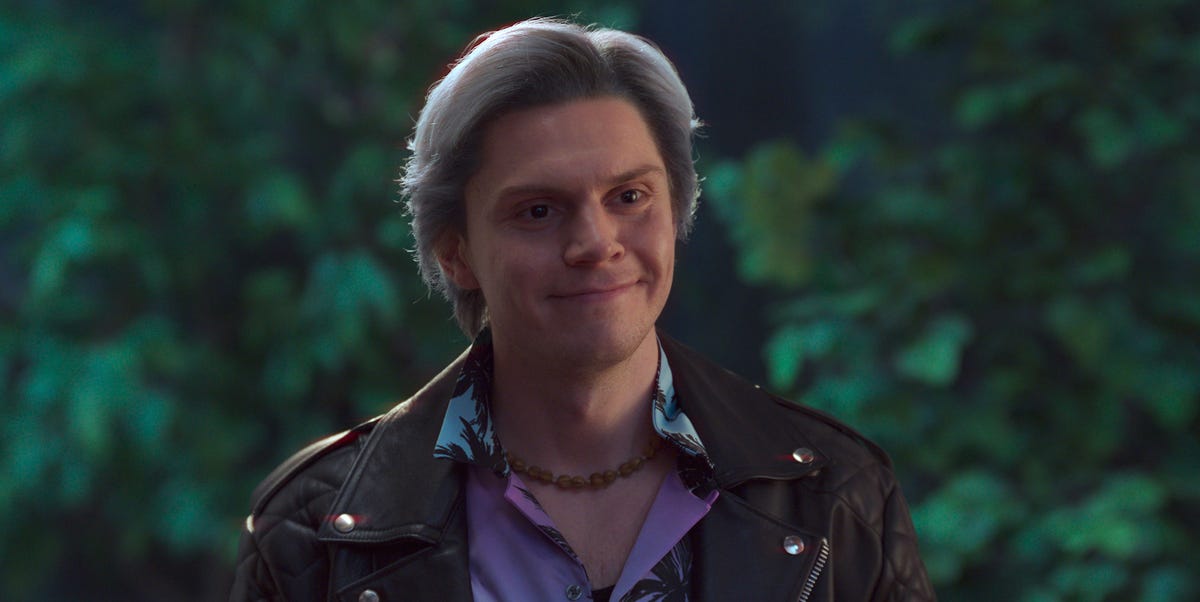 The Evidence: Alright, last week's episode made it seem like Fake Pietro "Fietro" is just some random guy who Agatha possessed. Nuh-uh! They wouldn't bring in the Evan Peters version of Pietro Maximoff (who's from the FOX X-Men films) when we know that there's gonna be some wacky alternate universe stuff in Doctor Strange in the Multiverse of Madness, and probably Spider-Man: No Way Home (which just got its name a week ago). Anyway, about the other secret person Agatha could be working with. If I'm not mistaken, there's an X-Men version of Wanda Maximoff/Scarlet Witch in the comics, just like there's an X-Men version of Pietro. SO, Agatha could be working with that Scarlet Witch. Who would play her? Well, one of the Olsen twins, obviously! This theory is pretty bonkers, but it's possible. 60% possible. 40%. 20%. Ah, whatever. 8%.
But I firmly believe that there will be some sort of confirmation about where "Fietro" came from in the finale. Vision will probably awaken him, like he did with Norm in episode five.
File #7: There will be a massive fight for Westview
The Evidence: This is pretty obvious. Just look at where all the characters were last time:
Wanda — Regaining her powers to save Tommy and Billy.
Vision — Flying back towards Wanda and Agatha.
Monica — Trying to separate Wanda from Agatha, but getting approached by Fake Pietro.
Fake Pietro — Approaching and probably capturing Monica.
Jimmy — With the military.
Darcy — Still inside The Hex.
Agatha — Holding Tommy and Billy hostage and declaring Wanda "The Scarlet Witch".
All this points toward a big fight for Westview! Plus, don't forget, Director Hayward and S.W.O.R.D. finished working on the original Vision, who's now known as "White Vision". The finale is rumored to be fifty minutes long, so there should be a good amount of emotional moments and action in episode nine!
File #8: White Vision will destroy The Hex.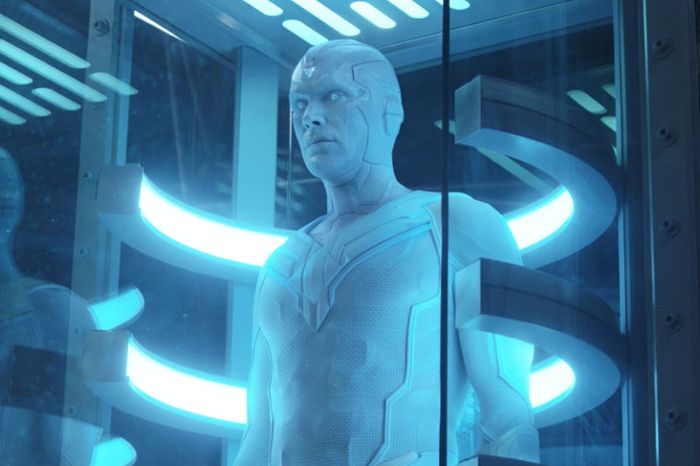 The Evidence: Just based on the fact that Hayward and S.W.O.R.D. have been working on White Vision for five years, I think that he's powerful enough to break through The Hex and give a pretty good fight against Wanda, Vision, Tommy, Billy, Fake Pietro, and Agatha. Mic drop!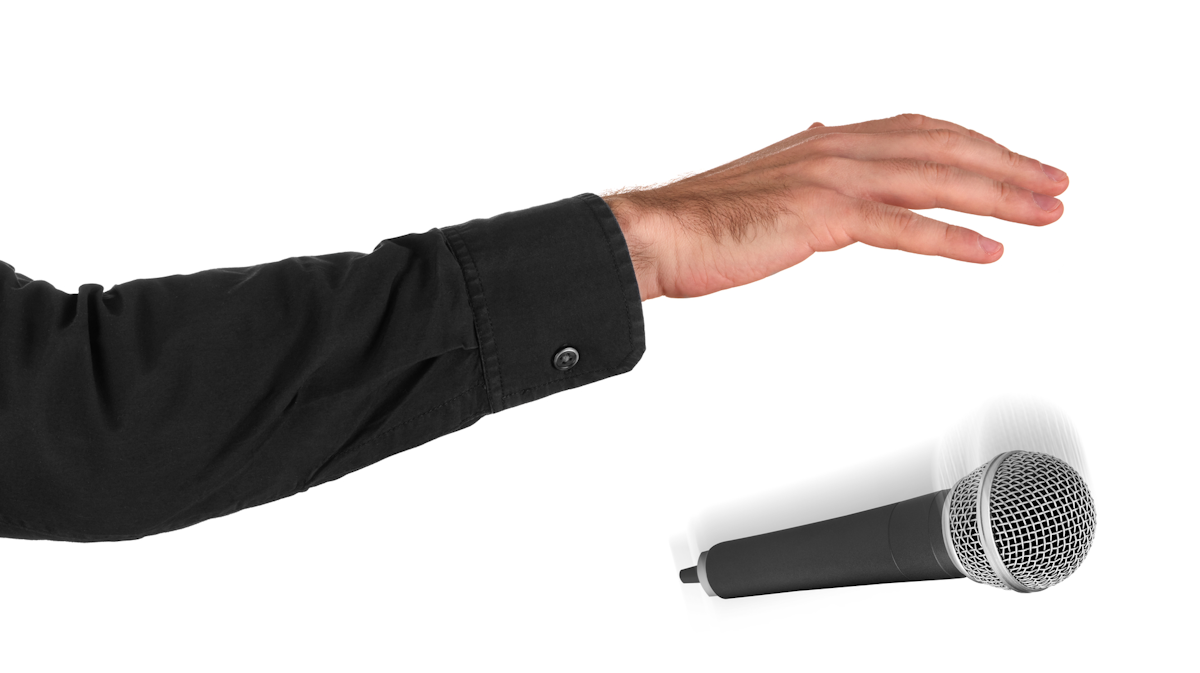 File #9: And the cameo will be . . .
That's right, I think the cameo will be Doctor Stephen Strange. Keep in mind, Paul Bettany (who plays Vision) teased that there would be huge secret actor who he "always wanted to work with". He teased great chemistry and "fireworks" between him and the other actor. It turned out to be himself . . . or rather, himself playing White Vision. HOW DARE HE! MR. BETTANY, YOU ARE A
. So, since that has been debunked, why would I think that there's still a cameo? Elizabeth Olsen, Teyonah Parris, and Matt Shakman have still slightly teased another cameo. Let me give the evidence that Doctor Strange is the cameo.
First of all, many people who are closely involved in WandaVision have said that it will lead into Multiverse of Madness. So, I think that Doctor Strange will show up to help Wanda and Vision defeat Agatha Harkness and White Vision! However, the big cameo could still be the mysterious aerospace engineer that Monica has befriended. Another option is Captain Marvel. Although I want the cameo to be Magneto from X-Men, I think it will be Doctor Strange.
Well, that was a long post! To wrap it up, here is the excellent cast of WandaVision:
Elizabeth Olsen as Wanda Maximoff/Scarlet Witch
Paul Bettany as Vision/White Vision
Teyonah Parris as Captain Monica Rambeau
Evan Peters as Fake Pietro Maximoff/Quicksilver
Jimmy Woo as Agent Jimmy Woo
Debra Jo Rupp as Sharon Davis/"Mrs. Hart"
Fred Melamed as Todd Davis/"Mr. Arthur Hart"
Josh Stamberg as Acting Director Tyler Hayward
Jett Klyne as Tommy Maximoff
Julian Hilliard as Billy Maximoff
Kat Dennings as Dr. Darcy Lewis
Kathryn Hahn as Agatha Harkness/"Agnes"
Despite my theories, I still don't know what's to come in the WandaVision finale! But I'll be able to find out tomorrow night when I watch it with my grandpa. After that, I'll be back with another post to rank the episodes. And that's not a halfhearted statement for once!
Have a great day, and enjoy the WandaVision finale!
Whiz Kid Out
P.S. Happy birthday to my mom!