Hi there users of the Force, or, as Obi-Wan would say:
For those of you who often read Planet Whiz Kid, you'll know that I always post something for May the 4th, even if it isn't very long. The last two years, I've debuted some "Versus" writings I typed up a few years ago. Also last year, I posted a Google Doc featuring a popular theory about Dave Filoni and his secret mastermind plan to destroy Star Wars. (Well, it's really not that popular, there's not even anything on Reddit about it, and when it comes to that extent, you know you're in trouble!)
So, this year, I'm going to paste that theory I wrote in 2019 and have since revised in the years ensuing. Whether or not I 100% believe this, I have yet to comment on. 😉
But, quickly before that, I'd like to run through some of Lucasfilm's Star Wars projects this year. Let's get going!
Obi-Wan Kenobi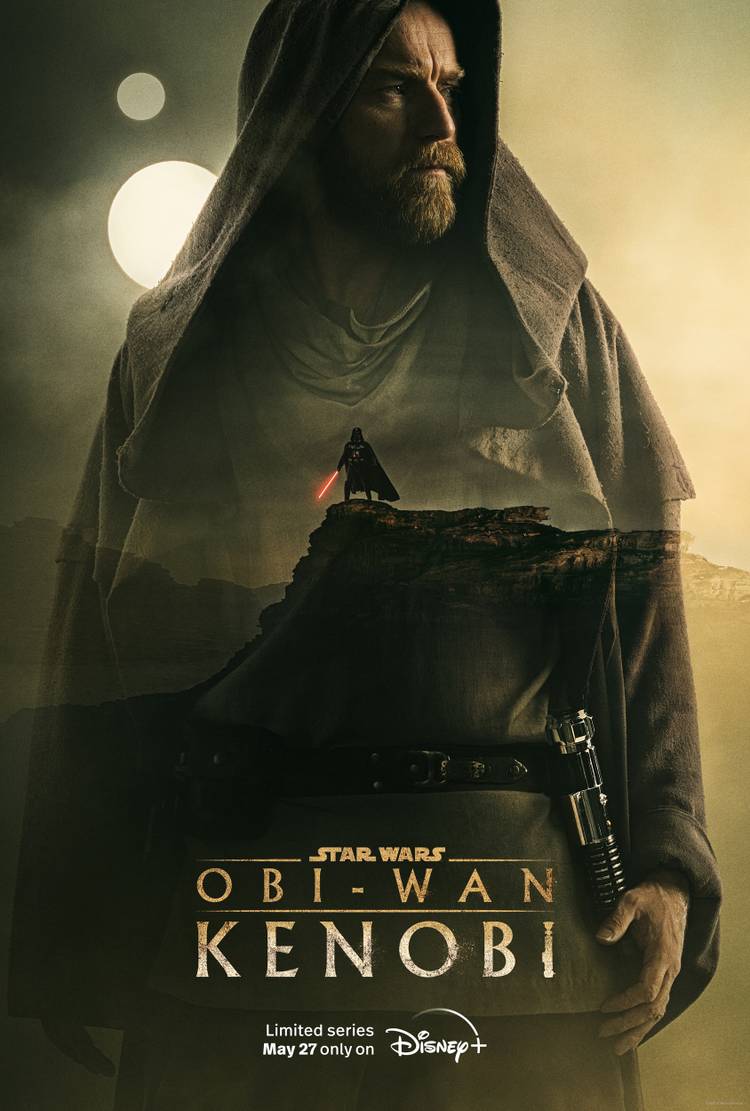 6 Episodes
Release: 2 episodes on Friday, May 27, 2022, with following episodes releasing weekly on Wednesdays until June 22
Director: Deborah Chow
Head Writer: Joby Harold
Cast: Ewan McGregor, Hayden Christensen, Moses Ingram, Rupert Friend, Sung Kang, Joel Edgerton, Bonnie Piesse, Kumail Nanjiani, O'Shea Jackson Jr., Simone Kessell, Indira Varma
Timeline: 9 BBY (10 Years After Revenge of the Sith and 9 Years Before A New Hope)
Whiz Kid's Anticipation Level: 9/10
Andor Season 1
12 Episodes
Release: TBA (Reportedly August 2022)
Directors: Ben Caron, Toby Haynes, Susanna White
Head Writer: Tony Gilroy
Cast: Diego Luna, Stellan Skarsgård, Genevieve O'Reilly, Forest Whitaker, Fiona Shaw, Adria Arjona, Denise Gough, Kyle Soller, Robert Emms, David Hayman
Timeline: 5 BBY (5 Years Prior to Rogue One)
Whiz Kid's Anticipation Level: 6.5/10
The Bad Batch Season 2
TBA Episodes (16 for Season 1)
Release: TBA
Creator: Dave Filoni
Voice Cast: Dee Bradley Baker, Michelle Ang
Timeline: C. 19 BBY
Whiz Kid's Anticipation Level: 4/10
The Mandalorian Season 3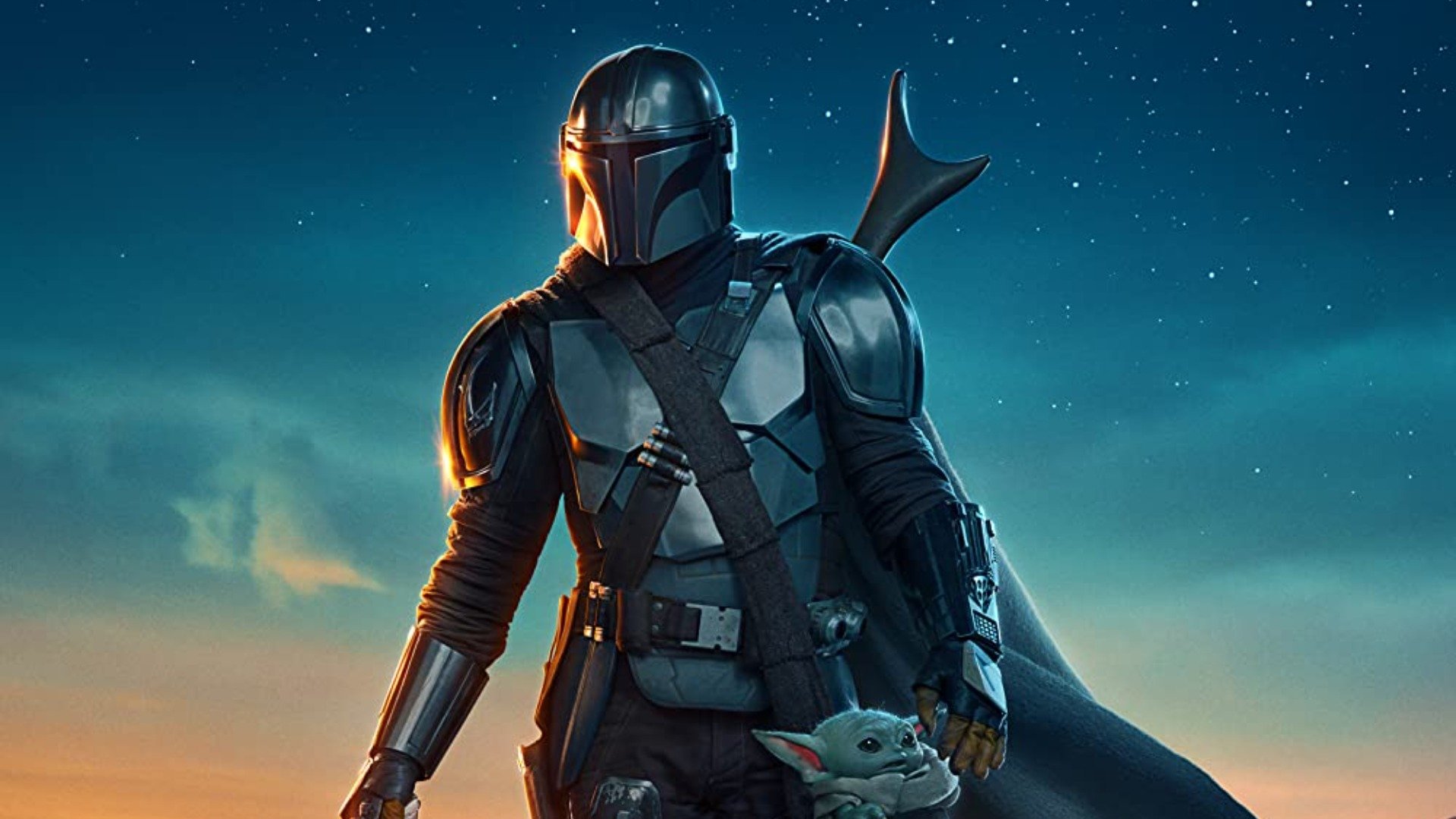 8 Episodes
Release: TBA (Reportedly Fall 2022)
Directors: Jon Favreau, Carl Weathers
Writer: Jon Favreau
Cast: Pedro Pascal, Giancarlo Esposito, Carl Weathers, Christopher Lloyd, Misty Rosas
Timeline: C. 11 ABY (11 Years After A New Hope and 6 Years After Return of the Jedi)
Whiz Kid's Anticipation Level: 9/10
So, there's this year's rundown! But, there are still more TV shows to come in 2023 and beyond, including Ahsoka and Lando, with a film directed by Patty Jenkins (Wonder Woman) called Rogue Squadron in the works for Christmas 2023. Plus, there will be no short of announcements and teases at this year's Star Wars Celebration, coming later this month! I'll give more details near the end of this post.
But, now moving onto my theory. Please refrain from referring to me as a conspiracy theorist in the comments! 🚫
Ladies and gentlemen, throw some popcorn in the microwave, kick back in your special massage recliner, and relax as you listen to this written persuasive essay . . . assuming you can convert it to audio.
Enjoy!
THE DESTRUCTION OF STAR WARS
A Persuasive Essay by Whiz Kid
Starring James Cameron, Dave Filoni, Gareth Edwards, J. J. Abrams, Simon Pegg, Bob Iger, Rian Johnson, Colin Trevorrow, Ron Howard, Christopher Nolan, Sigourney Weaver, Harrison Ford, Gary Whitta, Vanessa Morrison, Phil Lord, Chris Miller, Michael Dante DiMartino, Bryan Konietzko, with Jon Favreau, with Kathleen Kennedy, and George Lucas
Everyone on earth has heard of Star Wars. Who hasn't heard of it? A large majority of people have also likely heard of the animated Star Wars television shows Star Wars: The Clone Wars and Star Wars Rebels, which both aired on Cartoon Network. If you've watched these shows, you'll know that the creator of them is Dave Filoni, also the creator of an animated television show called Avatar: The Last Airbender. Unbeknownst to most, Filoni is – or rather, was – secretly planning the destruction of Star Wars, with help from his boss James Cameron, and fellow ally Gareth Edwards. With several recruits such as Simon Pegg, Jon Favreau, Colin Trevorrow, and others helping these evil masterminds, Star Wars is at risk. Let me explain to you why.
This goes all the way back to 1977, when the first Star Wars film was released in theaters worldwide. A twenty-two-year-old named James Cameron watched this film in the theater . . . and loathed it. He believed that a real movie had to have a better story, a more grabbing plot, and even finer stunning effects. When the film grossed immensely at the box office, Cameron became angry, and managed to arrange a meeting with George Lucas, creator of the franchise, in 1983, months after the end of the trilogy. Cameron pitched Lucas his views, and the Lucasfilm president saw incredible potential in Cameron as a film director. Lucas agreed with Cameron, and said that he would try to make the franchise as forgettable as possible. Cameron then went on to direct The Terminator in 1984 in an attempt to sabotage Star Wars and make more money than it did at the box office, though the endeavor failed. However, Cameron made a comeback, and directed Titanic thirteen years later, which grossed more than Star Wars and became the highest grossing film of all time. With his plan coming together, Cameron planned another film to demolish the box office: Avatar. Meanwhile, Lucas made a dent in Star Wars when he made the beginning of the prequel trilogy, Star Wars: Episode I – The Phantom Menace, which, despite good box office numbers, nearly ruined the franchise, pleasing Cameron. With everything coming together, Cameron noticed a twenty-five-year-old named Dave Filoni in 1999, who was extremely similar to Cameron at that age, wanting to direct movies that would transcend the typical film and gross the most at the box office. Finding this, Cameron hired Filoni to work for him and introduced him to Lucas. While Cameron worked further on his plan, Lucas became a mentor to Filoni, preparing him to create an animated TV show called Star Wars: The Clone Wars, which would help their cause and continue to crumble Star Wars. During training for this, Cameron had Filoni play a major role in an upcoming TV show called Avatar: The Last Airbender, which was originally going to be a set-up about Cameron's upcoming Avatar film, but Filoni thought it would be too obvious that they were working together if he did that, so he convinced the creators of the series to make it about something else.
After closing the chapter on The Last Airbender in 2008, Filoni, Cameron, and Lucas were ready to air The Clone Wars. The trio were ready for it to fail, due to the fact that they crafted a Clone Wars film in August 2008 and released it on the same day that the series aired on Cartoon Network. The film ended up bombing at the box office and receiving extremely poor reviews. The first season of the show likewise received poor reviews, but as the series progressed, it summoned up a large fan following, and eventually succeeded. Throughout the years it aired, Cameron wanted to continue making it worse and worse, but Lucas surprisingly differed with him on several aspects of the series. Filoni was caught in the middle between the man who gave him a career (Cameron) and his mentor (Lucas).
During this time, Cameron finally finished up his film Avatar, which released in 2009, and became the highest grossing film of all time, even more so than Titanic, due to the new unique 3D style. The film also received a large fan following, pleasing the trio exceedingly. As The Clone Wars continued its reign, Filoni met with Gareth Edwards in 2010, who was directing a Godzilla film slated to release in 2014. Filoni, a fan of Godzilla, saw potential in Edwards, and asked if he would want to be recruited to help destroy Star Wars. Edwards, also a loather of Star Wars, agreed to this, and joined the group, deciding to thank Filoni by arranging a sequel to Godzilla, originally slated to release in 2016, though it was eventually pushed back to 2019. As a massive Godzilla enthusiast, Filoni was thrilled.
With their plan succeeding, Lucas secretly made a massive change by deciding to sell Lucasfilm to Walt Disney Studios. Though Lucas would no longer be President, he decided that he could not continue to run the company, and had to hand it off to someone else. When Filoni, Cameron, and Edwards found out just days before the transaction was to be made, Cameron became rageful, threatening Lucas, even going so far to say that he would prosecute him. But, Filoni, Cameron, and Edwards came up with a plan: the new President of Lucasfilm would be Filoni, but Edwards thought that it would be too obvious, as Filoni hadn't done enough for Star Wars to become President yet, and people might become suspicious. Lucas instead decided to hand the CEO and President position over to the most skilled person he knew and a lifelong friend, Kathleen Kennedy. However, being gullible, Cameron realized that if Kennedy became the President, Filoni would be able to persuade her to eventually promote him to a high-level position, and he could run and ruin the franchise once and for all. The deal was completed, and Lucas received $4.05 billion dollars, which he used to betray the group and retire. Lucas had set up all of the pieces so that he could retire from Star Wars, and hand the story off to someone new who could run the franchise well.
Cameron stalked Lucas as the two played a game of cat and mouse, with the result being Cameron forcefully confronting his former ally, demanding him to never show his face again or he would be sued for billions of dollars. Scared for his life, Lucas rarely spoke about Star Wars again, almost never appearing at conventions or events for his franchise.
With Lucas gone, Filoni, Cameron, and Edwards had to hire more people to help them complete their goal. They somehow managed to find recruits: Sigourney Weaver, a fellow actress in Avatar who Cameron recruited to go undercover on Disney; Harrison Ford, the actor of Han Solo in Star Wars who also disliked the franchise; Christopher Nolan, a famous film director who Cameron had met before; and Jon Favreau, yet another film director who helped support The Clone Wars. With these followers now on their side, the group planned to persuade Kathleen Kennedy to do something drastic. And they did just that. Filoni and Edwards arrived at Lucasfilm headquarters and convinced her that Filoni should make another animated Star Wars TV show called Star Wars Rebels immediately after The Clone Wars would finish its run, and that Edwards should direct the untitled Star Wars film that was to release in December 2016. Kennedy agreed to this, and the two started working on their projects.
Cameron, meanwhile, announced four sequels to Avatar in 2012, and slated Avatar 2 for 2015, and the rest for 2016, 2017, and 2018. However, Cameron soon realized he made a fatal mistake: the first new Star Wars film was releasing the same time that Avatar 2 was to release, in December 2015. So a few months later, Cameron moved the film up to 2016, and the rest of the sequels followed suit. But in 2016, Edwards' Star Wars project was going to release, so Cameron moved it to 2017.
While all this was happening, the director of 2009's Star Trek J.J. Abrams did immense research on Dave Filoni and Gareth Edwards, as he didn't trust them with Star Wars, and believed that they were planning something behind the scenes, possibly with James Cameron, who he also didn't trust. After finding strong evidence for his case, Abrams made Kennedy aware of this, and managed to convince her that he should direct the next Star Wars film in 2015, and should produce the 2017 Star Wars film. Kennedy agreed to the deal, and Abrams became part of the Star Wars franchise.
Well aware that Abrams was trying to sabotage them, Filoni, Cameron, Edwards, Favreau, Ford, Weaver, and Nolan hired someone that had worked with Abrams for years: Simon Pegg. Though he had worked with Abrams on multiple films, Pegg hated him, and thought that he should be banned from film forever. Pegg told the group everything they needed to know, and joined the 2015 Star Wars film as a cast member to keep an eye on Abrams. Becoming even more ruthless and powerhungry, Cameron also hired Rian Johnson and Colin Trevorrow to try to convince Kennedy that they should direct the 2017 and 2019 Star Wars films, respectively; moved Avatar 2 up to 2018; bought the rights to a film he planned to release in 2017, Alita: Battle Angel; and forced Favreau to develop a live-action Star Wars TV series that connected to Filoni's The Clone Wars and Rebels. With The Clone Warsfinished with its run, and Rebels starting up in 2014, Cameron's future looked bright.
Rian Johnson and Colin Trevorrow approached Kathleen Kennedy to ask if they could direct the two upcoming Star Wars films, and she, like always, agreed. Therefore, Filoni and Cameron started coaching Johnson on how to write the script to set up all the pieces for a total climactic failure of Star Wars. However, Abrams caused problems when he secretly met with the clueless Johnson and told them that Cameron and Filoni were just using him. With pressure on him from all sides, Johnson went solo and instead wrote the film with no guidance from anyone. Trevorrow, however, went where the money was, siding with Filoni and Cameron. He would write his film, titled Duel of the Fates, in a way so that Star Wars would destruct and its fanbase would be diminished.
In 2015, J.J. Abrams was planning to release his film, Star Wars: The Force Awakens. During this time, Cameron wasn't focusing on Star Wars, but instead a new threat: Marvel Studios. Avengers: Age of Ultron released in May 2015, and Filoni, Cameron, and Edwards saw how big of a threat it could become. So they sent Jon Favreau undercover, as he directed Iron Man and Iron Man 2, and appeared in other Marvel Studios films. Favreau told them that Marvel is unbeatable, and that nobody could destroy it even if they tried. Cameron told him to do the best that he could to defeat Marvel, but Favreau secretly stayed loyal to Marvel Studios, and wouldn't betray them.
When The Force Awakens released in theaters, it smashed the box office and became the third highest grossing film of all time, behind Cameron's Avatar and Titanic. This shook Filoni, Cameron, Edwards, Favreau, Pegg, Ford, Trevorrow, Weaver, and Nolan, who became more cautious. Pegg, meanwhile, became enraged at Abrams when this happened, and also became more motivated to destroy Star Wars, while Filoni worked with Favreau on his live-action Star Wars show releasing in 2019. Meanwhile, Johnson had finished his script for the 2017 Force Awakens sequel, and the film started production. Pegg filmed a few scenes for the film, and kept the group updated on what was happening. Simultaneously, Edwards' film, Rogue One: A Star Wars Story, released in December 2016. Though critics didn't think it was as good as The Force Awakens, it managed to make just over a billion dollars worldwide. Frustrated that the film couldn't match The Force Awakens, Edwards asked Kennedy if he could write and direct a sequel, but she surprisingly said no.
Nervous that the Star Wars film in 2018 would hurt Avatar 2 at the box office, Cameron moved the film up one year again to 2019, though he soon moved it up one more year to 2020, where no Star Wars film had been confirmed to release yet. Filoni was surprised by how cowardly Cameron seemed to be, and finally took the lead on the operation, confronting George Lucas, who had come out of retirement briefly to help with upcoming Star Wars films. Lucas said that he would not let Filoni destroy his creation that he worked to build for years, and that Kennedy and Abrams were the only ones who could truly save Star Wars. They just needed guidance from him.
With their plan starting to fail, things got even worse when Colin Trevorrow was fired from Star Wars: Episode IX (Duel of the Fates) due to differing opinions on the script, and J.J. Abrams replaced him as director, writer, and producer soon after. With Abrams protecting the last shot they had at ruining Star Wars, Filoni fired Colin Trevorrow from helping the group. In December 2017, Rian Johnson released Star Wars: The Last Jedi, which fans had a love-hate relationship with. This slightly pleased the group, as Johnson didn't know what direction to maneuver Star Wars in.
In May 2018, Ron Howard's Solo: A Star Wars Story released, and it had mediocre reviews, but it failed miserably at the box office. With their plan now being restructured, Favreau also worked more on his Star Wars TV show The Mandalorian, which would connect to both Filoni's The Clone Wars. However, Favreau, not agreeing with Cameron, Filoni, and Edwards's plans, secretly met with J.J. Abrams and joined his side, informing him of the evil plans that Filoni, Cameron, Edwards, Weaver, Nolan, Ford, and Pegg were making.
The group suddenly had a spectacular idea to not only demolish Star Wars, but Disney itself. Filoni and Edwards would try to convince the Walt Disney Studios CEO Bob Iger to buy 20th Century Fox so it would absorb into Disney. Since Avatar was owned by 20th Century Fox, it would become part of Disney, and Cameron could spy on Star Wars himself without having to have Filoni, Edwards, Pegg, Ford, and Weaver do it for him. With the plans in proper place, Dave Filoni, Gareth Edwards, Simon Pegg, and James Cameron had a meeting with Bob Iger. Filoni was worried that it might be too obvious that they were working together then, but he finally agreed to it with some convincing. With some thorough persuading from the four, Bob Iger thought this was a great idea. In June 2018, the deal was in progress.
This worried Abrams and Favreau slightly, and they tried to tell Kathleen Kennedy what was really happening, who, after researching, believed them that Dave Filoni, James Cameron, and Gareth Edwards were planning the destruction of Star Wars. However, Favreau couldn't stand Filoni's evil plans anymore, and officially declared that he wasn't working with them anymore, and that he had been telling Abrams of their plans the entire time. Filoni became enraged at this, and injured Favreau, who said that they would never be able to destroy Star Wars and Marvel Studios Filoni was about to knock Favreau out, but the Marvel filmmaker managed to escape as Abrams entered the room and tried to turn Filoni in the right direction, saying that being a filmmaker doesn't require trying to destroy other franchises in order to make your film noticeable, and it should instead come from honest and hard work.
Cameron, seeing that Filoni was being turned, tried to convince Filoni that Abrams was just trying to fool him as Edwards, Pegg, Gary Whitta (the writer of Rogue One who joined Filoni's team), Ford, Weaver, and Nolan watched. However, Filoni told Abrams and Cameron that he couldn't make film on his own, and he just needed a teacher, who was Lucas for many years. Filoni then realized what he had done, and Abrams offered to mentor him the right way, which Filoni agreed to. Edwards, Pegg, Whitta, Ford, and Nolan also realized at the same time that Cameron was just using them, and he didn't really care about them. And with that, the group all left Cameron to work on the plan alone.
The Disney-Fox deal was complete on March 20, 2019. Vanessa Morrison, CEO of 20th Century Fox, sold the company to Bob Iger for $71.3 billion dollars. Cameron was pleased by this, but Filoni ignored it, and underwent training by Abrams and Favreau. Gareth Edwards went off in his own direction, directing smaller scale projects for Warner Bros.; Simon Pegg's hatred for J.J. Abrams didn't stop, and he created a plan on how to get back at the director; Gary Whitta decided to take a break from writing; Harrison Ford realized that he didn't really hate Star Wars, but he just didn't appreciate it as much as he should have; Sigourney Weaver still remained loyal to Cameron and stuck by his side; Christopher Nolan decided to continue directing his own movies instead of shadowing Cameron; Kathleen Kennedy continued to run Lucasfilm and improve the company; J.J. Abrams kept on working at Star Wars: The Rise of Skywalker to make it the best Star Wars film of all time; Jon Favreau continued directing his own films, such as The Lion King; George Lucas carried on in his quest to guide Kathleen Kennedy in the right direction; and James Cameron released Alita: Battle Angel in 2019.
Star Wars is at risk. Though Dave Filoni and the others broke off from James Cameron in the end, Cameron will always find a way. Bloodthirsty and powerhungry, he decided to try to invest in new ways to destroy Lucasfilm and Marvel Studios. He might be coming up with another plan, who knows? He might want to get back at Dave Filoni, J.J. Abrams, and Jon Favreau, or maybe even his seemingly loyal recruits who betrayed him in the end. I hope this has shown you how dangerous the film industry can be. Directors fighting for their film to be better, for their franchise to be better. That has been the case with James Cameron and J.J. Abrams. Two directors fighting over their films. Seems mild, doesn't it?  Well, take another look at this. Disney has been put in a position where it may not escape the grip of James Cameron, who is now coming up with new ways to define film not just through words, but through a movie itself: Avatar.
So, there it is! Let me know your thoughts on these shocking revelations down below, and how did you harness the Force on this year's Star Wars Day. And, if you consider yourself a villain in George Lucas's galactic world, don't forget to celebrate May the Sith Be With You on May 6th!
As for Star Wars Celebration, I'm sure I'll follow that more closely the weekend that it runs (May 26-29). Taking place in Anaheim, it'll return after a three-year COVID-19 hiatus! From cosplay events to exclusive merchandise, it'll be fun to watch. The panels include a highly-anticipated discussion about The Mandalorian Season 3 and its future with Jon Favreau and the evil Dave Filoni called Mando+, as well as another on 2022's live-action shows (Obi-Wan Kenobi, Andor Season 1, and The Mandalorian Season 3). These will be streaming on the official Star Wars YouTube channel.
There's a lot happening the weekend of May 27! Star Wars Celebration takes place, Obi-Wan Kenobi's first two episodes debut, Top Gun: Maverick releases in theaters, and Netflix drops Stranger Things Season 4 Part 1.
I hope you enjoyed this special May the 4th post, and I'll be back with another tomorrow (May 5th) about Marvel's Doctor Strange in the Multiverse of Madness. Until then, May the Force be with you!
Whiz Kid out